Bright Lights, Big City, High Fashion, Deep Thoughts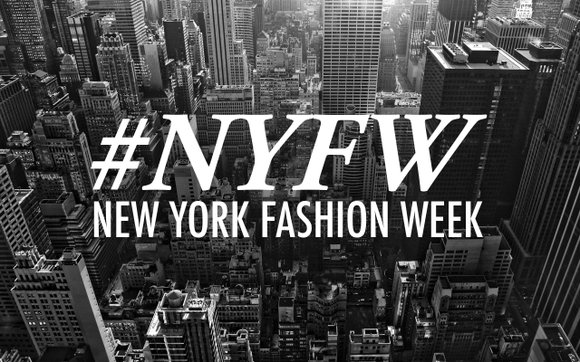 I'm quite certain that there's nowhere else in the world where glamour and high fashion are in more abundance than at New York Fashion Week. As a self-proclaimed fashionista, I am all about style. The fact is I love clothes, always have and always will. I delight in dressing up. I relish in the detail of pairing an accessory with an almost complete look. I stand by the mantra that when you look good, you feel good. Simply put, fashion is my stock-in-trade.
I was thus aptly in my glory when I attended designer Tracy Reese's 2015 New York Fashion Week show, where the looks of her Spring 2016 line made their way down the runway Sunday at the ArtBeam gallery in NYC's Chelsea neighborhood. This was my first Fashion Week experience, and I pray not my last. Truly, I felt I was among my people in this smorgasbord of glitz.
I was able to enjoy Fashion Week thanks to a personal invite from the designer herself. Ms. Reese and I first connected when she served as the celebrity guest last spring at the 15th anniversary celebration for Jackets for Jobs, the nonprofit I founded in 2000. Like me, Tracy is a Detroit native. She is a hometown hero having graduated from the city's renowned Cass Tech High School and later Parsons The New School of Design in New York City. Tracy eventually went on to launch her own fashion label in 1998 after working at a number of notable fashion design houses including Perry Ellis where she oversaw the women's portfolio.
Now an established fashion authority in her own right, Reese dresses the rich and famous—First Lady Michelle Obama and singer Taylor Swift among them. During Sunday's Tracy Reese show, I sat across from one Sarah Jessica Parker whose presence at any Fashion Week show means you've not only arrived, you're among fashion elite.
SJP collaborated with Tracy on a line of footwear that made its debut during Sunday's show. If ever there were to be a Shangri-La of shoes, SJP would be its empress. To have two such titans of fashion collaborating on one line that I got to see unveiled firsthand will truly rank as a highlight of my life.
Following the show, Tracy was a woman in demand, so she sent her sisters, who'd also flown in from Detroit, to take me backstage where I took in the hustle and bustle of a Fashion Week runway show with wide eyes and giddy delight.
Since departing the show and all its fanfare Sunday afternoon, I can't help but think about the power of fashion to impact how a woman feels about herself whether it be confident, attractive, successful, professional or all of the above. Jackets for Jobs embodies these same ideals albeit on a very different scale.
We provide women with business appropriate attire for job interviews and eventual employment—and not just any women—women who are poor, women who are single mothers, and women who have suffered sometimes a lifetime of abuse. The transformative power of new clothing that fits well and is accessorized accordingly cannot be underestimated. Trust me, I've seen it over and over again with thousands of inner city women.
In many ways, the catwalk of NYC's Fashion Week is a world away from the Detroit-based headquarters of Jackets for Jobs where it's not uncommon for a woman to be spotted holding a business suit in her hands and the hope of a better future in her heart, but I assert that both venues empower women through the common thread of clothing. We all know that fashion is just a part of a woman's identity and her experience, but it is one that can make stepping out into this often tumultuous world a little less intimidating. For as I always say, when you look good, you feel good. Who couldn't use more of that feeling?
Alison Vaughn is founder of Detroit-based Jackets for Jobs, Inc., a 501c3 nonprofit that provides career skills training and clothing to job seekers. Jackets for Jobs, Inc. is recognized by ABC's The View, NBC's Today Show and NASDAQ as a worthy organization to support. Vaughn is a sought after public speaker, community advocate and champion of first impressions.
Follow Alison Vaughn at https://www.twitter.com/alisonvaughn
For more information, visit stylemagazine.com