Battleground Texas Announces Advisory Board, New Staff Hires
Grassroots Organization Building Out the Bench, Doubling Down on Mission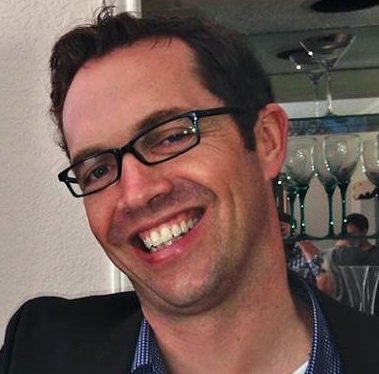 AUSTIN – Battleground Texas today announced that it is building out its team with a new Advisory Board and key staff hires across the organization. The Advisory Board will be made up of Naomi Aberly, Jeremy Bird, former Dallas Mayor and Ambassador Ron Kirk, Congressman Joaquin Castro, Eric Johnson, Austin Ligon, Jennifer Longoria, Brownsville Mayor Tony Martinez, Eddy Morales, Amber Mostyn, Carrin F. Patman, Carrin Mauritz Patman, Marvin Ragsdale, Kirk Rudy, and Lynda Tran. Battleground Executive Director Jenn Brown will transition to a new role as Chairwoman of the Board.

In addition, Battleground Texas is announcing a number of new staff hires: Oscar Silva will be joining the team as Political Director; Luis Cázares will serve as San Antonio Coordinator; and Tyler Keen will join the team as Dallas Coordinator. Priscila Martinez, currently the organization's Training Director, will now serve as Field Director.
Oscar, a native of El Paso, served as Latino Vote Director in North Carolina during the 2012 presidential election before returning to Texas as one of the organization's first hires. He is a graduate of Baylor University and served as the Regional Field Director in El Paso during the 2014 election. Luis, born and raised in Laredo, worked as the Regional Field Director in the TX-23rd U.S. congressional district during the 2014 election after starting as a volunteer in 2013. Tyler worked as a field organizer in East Texas in 2014.
"This is an exciting time for Battleground Texas as we continue to expand our team. We've said from the beginning that this is an organization for Texans, by Texans, and we are ecstatic to welcome them aboard," said Battleground Texas Founder Jeremy Bird. "We are doubling down on our mission to turn Texas into a battleground state by treating it like one. With its population and importance, every candidate for national office should have to compete for Texas' votes."
Battleground Texas launched in early 2013 with a mission to empower the millions of Texans in every corner of the state who are standing up to say that they are not being heard by their leaders in Austin and Washington, DC. In that time, Battleground Texas registered over 100,000 voters in Texas and engaged over 35,000 volunteers and established the state's first dedicated Voter Protection Hotline. This year, Battleground Texas has continued to build on this work, establishing volunteer-led regional councils across the state, registering thousands more voters and helping train the next generation of progressive Texans of color through the Texas Future Leadership Program. This month, Battleground also scored a significant victory for voters by pushing the State to make a number of procedural changes that will help ensure that eligible voters can exercise their right at the ballot box.
"I am excited to be taking on a new role as the first Chairwoman of the Battleground Texas Advisory Board," said Jenn Brown, Executive Director of Battleground Texas. "Texans want leaders who are going to fight for them and for Texas values. That's why it's so important that we continue to organize so that every Texan can be heard."
Battleground Texas will be conducting a statewide and nationwide search to hire a new Executive Director in the coming weeks.
For more information, visit www.BattlegroundTexas.com or @BGTX