Review: Jay Rock's "90059"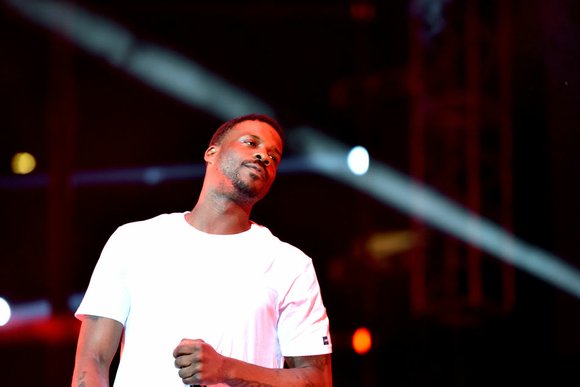 Would you believe that Jay Rock has been signed to Top Dawg Entertainment for ten years? They say Rome wasn't built in a day, and apparently TDE wasn't either, because Anthony Tiffith and his group of MCs have been hacking at this hip hop thing for a while now.
It's paid off, though, because they're now sitting on top. The ball is in their court, so to speak, with one of the strongest cliques in the game. Kendrick Lamar, ScHoolboy Q and Ab-Soul have all released quality albums in the past two years, and now it's Jay Rock's turn to showcase what he's learned from TDE's skyrocketing success.
If To Pimp a Butterfly, and good kid, m.A.A.d city before that, proved anything, it's that there's a West Coast renaissance happening, where feats of modern production are re-working the G-funk sound into something that is completely fresh and, to put it plainly, awesome.
You'll hear this sound forty seconds into the album's first track, "Necessary." The intro chants "90059 be the zip," before a stanky, piano-driven beat paves the way for Jay Rock's addition to the new west. The story is familiar: Jay Rock, who comes from a poverty-struck neighborhood, tells the story of doing whatever it takes to make ends meet. "The struggle is real," he repeats before he asks the lord for forgiveness, saying, "I know I ain't living right and know I'm not perfect, but plus I gotta eat what I'm doing it's worth it."
The two-for-one song style has been the way of the world ever since Kanye West dropped his Twisted Fantasy record, and everybody from Kendrick Lamar to Drake since has employed it. Here Jay Rock links with the TDE golden child for Atlanta-tinged part one before the label's resident R&B angel kicks off the funkier counterpart. It's a sign of the nostalgic-experimental nature of the record to come. Each track seems to take on an old sound with new ideas. Jay connects with Busta Rhymes on "Fly on the Wall," a track that revisits Busta's love affair with J Dilla-esque production. The boom-bap jazz was produced by Dae One and AAyhasia, and is a stand-out track that nods to the style's biggest influence.
"Money Trees Deuce" revisits the success of the Jay-Rock assisted good kid, m.A.A.d city, but doesn't sound anything like the original. With a different beat and a totally new feel, it does live up to part one, but is sort of a questionable name with the lack of similarities.
On "90059," the chorus plays out like a meltdown on wax, much like Kendrick's "u," with both tracks beginning with a shriek of horror. The hook is just as far-out, with Lance Skiiwalker sobbing through the lines, "I don't know why niggas keep fucking with me / These streets make it so hard to breathe / Highs and my lows / Look both ways, where I'm supposed to go / Ah, shit, get out my pocket." Jay Rock's verses match the intensity, kicking things off with a dystopia description of "Winos in the alley, nearly slumped over / Demons in they eyes, glassy, no Folgers / Wake up sober, kill you for a cold one."