Serena Williams Reportedly Responded To Drake Calling Anna Wintour "Bae"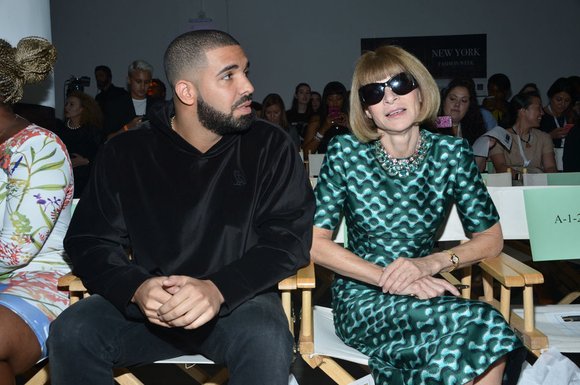 Yesterday, a photo of the 6 God and the editor-in-chief of Vogue magazine sitting side-by-side circulated the web. The two were sitting in the front row together at Serena Williams' New York Fashion week debut. Obviously, Drizzy was there to support possible-girlfriend Serena, just as he's been coming out to support her during her recent tennis matches.
Drake put the photo of himself and Anna up on his Instagram, and left the caption "me and bae"-- which apparently didn't sit well with his actual-bae, Serena. The tennis star hopped in on @champagnepapi's comments with a few hand-waving emojis, as if to say, 'hello? What about me?' We can only assume both parties were having some fun and just teasing, but nonetheless it appears Serena deleted her comment.
For more information go to http;//www.hotnewhiphop.com