Adrian Garcia Wants to Be Houston's 1st Hispanic Mayor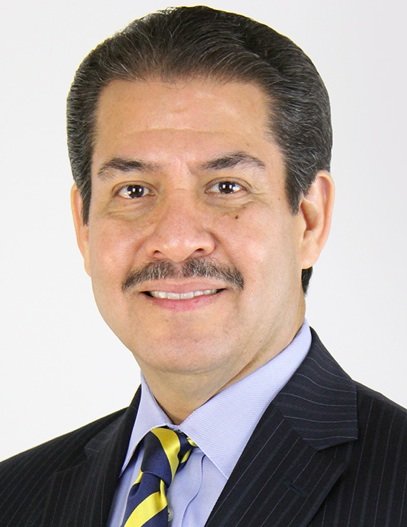 On November 3rd, Adrian Garcia hopes to make history in Houston as the city first Hispanic mayor. But that is not his goal in wanting to be the city's top dog. It is his sense for wanting to improve the quality of life for all Houstonians as the fuel for his mayoral run.
One look at Garcia's history and you know one thing. He must love Houston. Serving 23 years protecting and serving citizens as a member of the Houston Police Department, six years on Houston's City Council and then another eight years as Harris County Sheriff, Houston has his heart on a string for sure. It was while in this city that Gracia was able to dream and think big and act on those dreams to succeed. He wants to cultivate that vision for Houstonians now and into the future. He knows it will take some time but he is willing to put in the work and here's his plan.
Houston is a great city but has it set of issues. Most concerning to Garcia are those surrounding the city budget, infrastructure and the education of students. Weighing heavy on his mind is the estimated $126 million budget shortfall, that some say maybe higher than predicted, for FY2016. Oftentimes the answer to problems of this nature is to raise taxes. However, Garcia's stance is not to raise taxes but to examine the efficiency of departments' budgets. He believes in streamlining the way departments are spending dollars to ensure that money is being utilized in the correct manner while relying on today's technology.
If it one thing Houstonians can all agree on it is our hatred of potholes. Garcia is complaining right along with us. Understanding that the more than 4,000 potholes in our city are a barrier from Houstonians to work and play, Garcia wants to reform the City's Department of Public Works by increasing the response times to repair the potholes. He knows this alone will not help keep traffic moving in Houston so he also wants to integrate a multimodal transportation system for more movement in various forms.
Handing of our finances better and ensuring safer roadways are things to make our future better now and beyond. Enhancing that focus even further is the investment in our children and that begins with their education. Garcia believes that education should begin as early as possible so he supports full-day, high quality pre-k to strengthen a child's performance. He also encourages more businesses to get involved with schools to create that community partnership for economic growth.
Garcia says he is an executive with a multi-scope focus to help Houston become the best it can be. His track record of success is proof that he is equipped and ready to handle the job on day one.
For more information about Adrian Garcia, visit www.adriangarcia.com.