Celebrate Hispanic Heritage Month with Partida Tequila
Monica Jones | 9/17/2015, 6:30 p.m.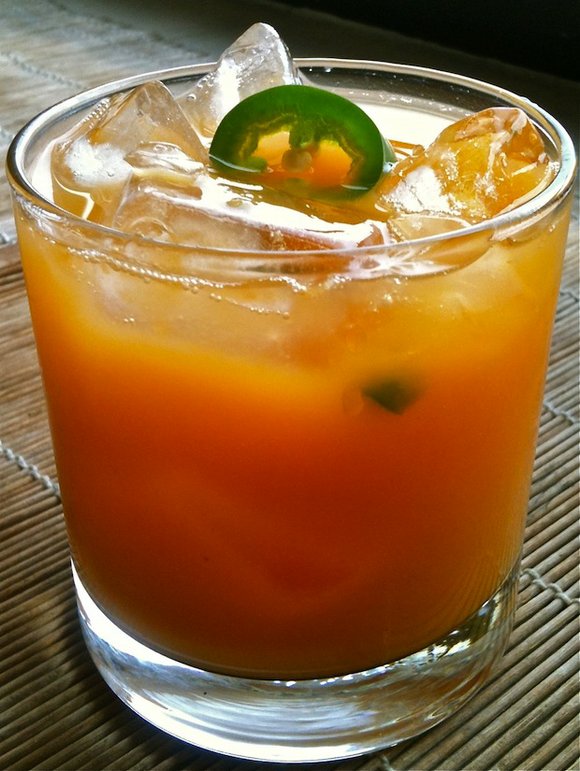 Although the summer months are cooling down, Partida Tequila is the perfect spirit to warm up any girl's night out, a holiday weekend or perhaps to kick off the celebration of Hispanic Heritage month. Uniquely crafted Partida utilizes 100% blue agave, which is grown near a dormant volcano in the Tequila Valley. The all-natural tequila separates itself from other premium tequilas with its state-of-the-art stainless steel ovens that produce a smoother and cleaner agave taste.
Partida's Blanco is blended perfectly with a hint of citrus, fresh herbs, and tropical fruit; a refreshing aroma of flavors that are crisp to pair with almost any mixer. The Blanco tequila owes its smoothness to the meticulous aging process in which agave is aged for more than 7 years in the same barrels once used to perfect the taste of Jack Daniel's whiskey.
One can practically get lost in the bottle of Reposado, which is rich and smooth with a touch of sweet. Hints of vanilla, hazelnut, and almond make up the Reposado's heavenly finish. Unlike its competitors, Partida Tequila uses a unique blend of agave that is ripe and complex in structure. The agave plant is most known for being used for virtually everything from food and drink to shoes, rope, and medicine dating back to as early as the 1500s. The popular elixirs Mezcal and Tequila are an influence to the history and pride of the Mexican culture.
In honor of the month long celebration of the Hispanic Heritage culture, enjoy these sweet yet spicy concoctions from Partida Tequila to highlight and celebrate the rich culture of Mexican heritage:

The Yellow Rose of Texas
2 oz Partida® Tequila Blanco
1/2 oz Yellow Chartreuse®
2 oz pineapple juice
2-3 oz club soda
Mix in your favorite glass and garnish with an orange twist.
The Mad Mango
Created by Tomas Delos Reyes
2 oz Partida Reposado Tequila
½ oz agave nectar
¾ oz fresh lime juice
½ oz mango puree
In shaker, muddle 1 jalapeño disc with agave nectar. Add ingredients into shaker and shake over ice. Strain over ice, garnish with jalapeño disc floating on top.
Fresa Breeze
Created by Tomas Delos Reyes
2 oz Partida Blanco Tequila
½ oz agave nectar
3/4 oz fresh lime juice
2 strawberries
2 tsp diced cucumber
Mint sprig (optional)
Muddle strawberries and agave nectar in a shaker. Add ingredients and shake over ice. Strain over ice and top with diced cucumber. Garnish with mint sprig (optional).
You don't have to be a tequila aficionado to enjoy Partida's family of spirits. The Blanco, Reposado, and Añejo brands are great for sipping or mixing in the perfect traditional margarita paired with your favorite dish, of course. If you're looking for a night to sip and savor some tequila, be sure to stop by your neighborhood spirits store to experience the versatility that Partida offers with is premium blends.
For more information, visit www.partidatequila.com. Follow them on Twitter @tequilaPartida and

Instagram @tequilapartida.