Construction worker killed by hit-and-run driver on E. Loop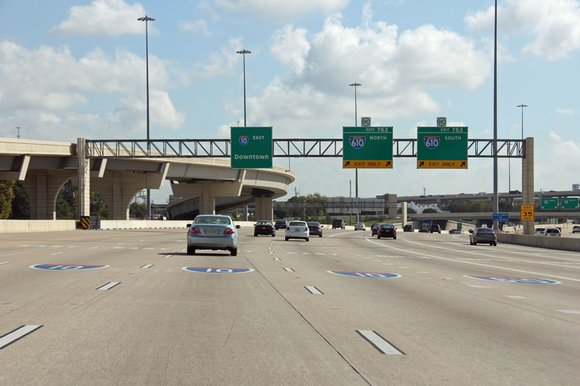 HOUSTON – For the second day in a row, a pedestrian was struck and killed by a hit-and-run driver in Houston.
It was around 9:49 a.m. Thursday when Houston police reported that a construction worker was struck on the East Loop near the exit for McCarty. The victim was taken to LBJ Hospital where he later died, police say.
Witnesses say the suspect was driving a white Grand Prix.
As of 12 p.m. the investigation was still underway with one northbound mainlane and an exit ramp lane blocked.
On Wednesday, a homeless woman was struck and killed while walking along Richmond near the West Loop. The driver involved in that incident also fled the scene.
For more information go to http://www.khou.com