Houston Symphony Completes Dvořák Recordings in Up Coming Weekend Concerts
18-year old Simone Porter makes her Houston Symphony debut with a performance of Barber's Violin Concerto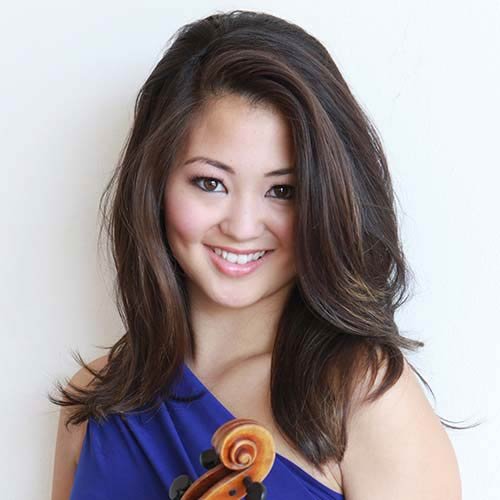 HOUSTON (September 21, 2015) – The Houston Symphony will play selections from Dvořák's Slavonic Dances and the composer's four-movement Symphony No. 6 on September 25, 26 and 27. Symphony No. 6 will be recorded and will conclude the Symphony's recording of the composer's sixth through ninth symphonies under the direction of Music Director Andrés Orozco-Estrada.
The program will begin with the enchanting melodies of selected Slavonic Dances, which are lively compositions inspired by Dvořák's native Bohemia, and continue with a performance of Samuel Barber's emotional Violin Concerto by 18-year-old violinist Simone Porter, who will be making her Houston Symphony subscription debut.
Porter began her professional solo career at age 10 with the Seattle Symphony. She made her Los Angeles Philharmonic debut at 17 years old and was named a recipient of the prestigious Avery Fisher Career Grant from Lincoln Center for the Performing Arts earlier this year. Reviews have praised Porter for her boldness, passion, and "dynamic and irrepressibly optimistic artistry."
The second half of the evening will spotlight the Houston Symphony as its members perform Dvořák's Symphony No. 6. The work – originally dedicated to Hans Richter, conductor of the Vienna Philharmonic Orchestra – features four movements. The performance will complete the Houston Symphony's recordings of Dvořák's Symphonies No. 6-9, which will be later released on the PENTATONE label.
The concert and will take place at Jones Hall for the Performing Arts, 615 Louisiana Street, in Houston's Theater District. For tickets and information, please call (713) 224-7575 or visit www.houstonsymphony.org. Tickets may also be purchased at the Houston Symphony Patron Services Center in Jones Hall (Monday–Saturday from 10 a.m. to 6 p.m.). All programs and artists are subject to change.
For more information, visit www.houstonsymphony.org