"Empire" Star to Hold Free Actors Workshop and Speak About Life Goals at Tuskegee University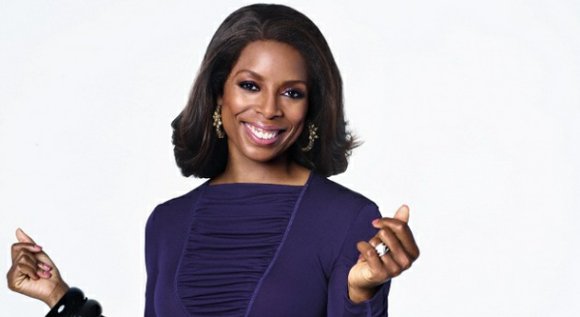 What: Actress and educator, Tasha Smith, will speak and hold an actor's workshopThe event is free and open to the public. The event is part of the ongoing Tuskegee University Lyceum Series. The Lyceum Series provides members of the university and surrounding community the opportunity to experience an array of events including nationally renowned speakers, artists and cultural events.
Who: Tasha Smith currently stars in the Fox television drama "Empire" as Carol Hardaway. She is best known for her memorable portrayal of Angela in Tyler Perry's box office hits, "Why Did I Get Married?" and its sequel, "Why Did I Get Married, Too?" alongside Janet Jackson and Jill Scott. The film sparked the creation of the spin-off television series, "For Better or Worse," which focused around her relationship with onscreen husband, Marcus, played by Michael Jai White.
When: Saturday, Oct. 3 from 2-4 p.m. CST
Where: Gen. Daniel "Chappie" James Arena at Tuskegee University
More information: http://www.tuskegee.edu/student_engagement/lyceum_series.aspx
About Tuskegee University
Founded in 1881 by Booker T. Washington, Tuskegee University is home to approximately 3,000 students from the U.S. and 30 foreign countries. The academic programs are organized into seven colleges and schools: 1.) Andrew F. Brimmer College of Business and Information Science, 2.) College of Agriculture, Environment and Nutrition Sciences, 3.) College of Arts and Sciences, 4.) College of Engineering, 5.) College of Veterinary Medicine, Nursing and Allied Health, 6.) Robert R. Taylor School of Architecture and Construction Science, and 7.) School of Education.
Tuskegee University is accredited with the Southern Association of Colleges and Schools Commission on Colleges to award baccalaureate, master's, doctorate, and professional degrees. The following programs are accredited by national agencies: architecture, business, education, engineering, clinical laboratory sciences, nursing, occupational therapy, social work, and veterinary medicine.
To learn more about Tuskegee University, go to: www.tuskegee.edu.