Marco Rubio's Below-the-Radar Campaign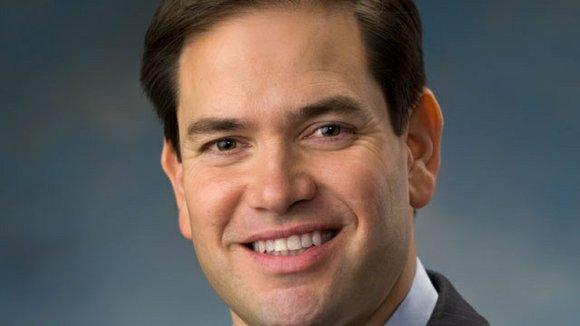 WASHINGTON (CNN) -- Marco Rubio has missed more votes than virtually any other senator this year. He has avoided the back-and-forth shouting matches with Donald Trump and other fellow Republican presidential nominees. And he hasn't made a splash with major campaign rallies that fill arenas.
Yet he is now in the top tier of candidates, according to the most recent CNN/ORC poll.
Rubio has been criss-crossing the country, attending small-bore fundraisers for potential allies in key states and holding policy events that barely register on the national radar. These type of events -- aimed at courting allies in early states and locking up big donors -- are all part of a strategic effort by Rubio to stay below the radar and avoid the scrutiny that comes with being a front-runner in the race.
Earlier this year, Rubio raised money for fellow Republican Senator Chuck Grassley, the dean of Iowa politics. And he also headlined a big money event for the senior senator's grandson, Patrick, a state senator.
The moves didn't generate much attention, and it didn't seem to matter much that Rubio has spent little time in Iowa in his five months on the campaign trail. Grassley was happy to see his warchest -- and his grandson's -- filled. "It would be hard for Grassley to say he's not spending enough time in Iowa," Grassley said with a big smile Tuesday.
On a day in early September when the political world was abuzz over a fresh clash between Jeb Bush and Trump, Rubio was raising cash in Oklahoma -- a state of less prominence in the presidential calendar than the first four early contests -- and talking about energy policy with business executives.
Tuesday, after campaign events in the South, Rubio slipped into the Senate to cast a vote reaffirming his opposition to abortion before catching a flight to Dallas for a high-dollar fundraiser at the home of real-estate investor Harlan Crow. His rival, Ted Cruz, stayed in the chamber and held court with reporters to lash Republicans for caving to Democrats.
In the summer of Trump, where candidates are making bombastic statements and dominating the headlines, Rubio has mostly tried to avoid drawing attention to himself, hoping others implode -- like Wisconsin Gov. Scott Walker did this week.
In the first two debates, Rubio didn't deliver a knockout blow, but his steady performance, polished answers about national security and his Cuban roots and lack of verbal gaffes helped his poll standing. While his 11% rating still is far off Trump, who remains in the lead, senior Rubio officials argue they are more than content seeing their candidate sitting quietly in fourth place at this stage of the race.
His rivals have seemed to noticed.
"I think he's running a good race -- he's doing better than I am," admitted Sen. Lindsey Graham, R-South Carolina, who is also running for president.
The strategy boils down to this: Pick and choose your spots, and -- for now -- stay away from the fray. And if Rubio continues to keep his head down, and avoids spawning much controversy, his campaign hopes a late surge could propel him to win the Iowa caucuses next year and win one of the first four early primary states.