Memorial Hermann Helping to Stomp Out Smoking During Houston Smoking Cessation Awareness Week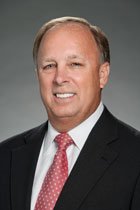 HOUSTON – (September 22, 2015) – At Memorial Hermann, advancing health in the communities we serve, also means leading by example. That's why Memorial Hermann is participating this week in the Houston Smoking Cessation Awareness Week campaign.
The city-wide initiative, which concludes on September 25, unites the city of Houston, non-profit and for profit corporations, community agencies and other health systems in a collective voice to raise awareness about smoking cessation resources available in the Houston region, including those at Memorial Hermann. The idea is to empower and motivate Houstonians to quit smoking.
"As the largest city in Texas with the largest medical center in the world, we have a responsibility to set an example not only in our state, but throughout the United States and beyond when it comes to raising awareness about the health risks associated with tobacco use," said Dan Wolterman, president and CEO, Memorial Hermann. "We're known for our amazing art and culture, international cuisine and Texas flair, but what if we could be known for being the city that puts an end to smoking? Together we believe it is achievable."
In the interest of leading by example, Memorial Hermann implemented a non-tobacco use policy several years ago for the purpose of advancing the health of its employees and patients. All Memorial Hermann campuses are also smoke-free. Outpatient tobacco cessation programs are offered through the oncology and cardiopulmonary departments at several Memorial Hermann campuses as well as the Memorial Hermann Medication Therapy and Wellness Clinics.
These programs, which are open to the general public and Memorial Hermann patients and employees, offer resources to help people quit smoking cigarettes as well as using other tobacco products. The programs are located at Memorial Hermann-Texas Medical Center, Memorial Hermann Southeast, TIRR Memorial Hermann, Memorial Hermann Memorial City Medical Center and Memorial Hermann Northeast. Among the treatment services offered through the programs are:
One-hour classes, once a week for one month
One-on-one counseling appointments for patients (who prefer that to group/class settings)
Lung Cancer Screening program to provide an avenue for patients to receive help quitting, regardless if they are eligible for Lung Cancer Screening or not
Educational information about online counseling, phone counseling, and apps that can help patients quit
Information about prescription medications as well as over-the-counter products used to help quit
Information about stress relief such as guided meditation to assist patients with anxieties due to quitting
Psychosocial expertise
Tobacco use takes a significant toll on Texas. It costs lives and it costs money. Roughly one in seven adults in the greater Houston area continues to smoke, according to a Texas Department of State Health Services survey. The Campaign for Tobacco-Free Kids, estimates that tobacco cuts short the lives of nearly 30,000 Texans annually – or roughly three people per hour.
In Texas, tobacco accounts for an estimated $17 billion annually in health care expenditures and lost productivity. It results in increased health insurance premiums, higher worker absenteeism and lower worker productivity. In addition, government expenditures related to tobacco cost taxpayers $756 per household.