'Outrageous' pill prices are big business as usual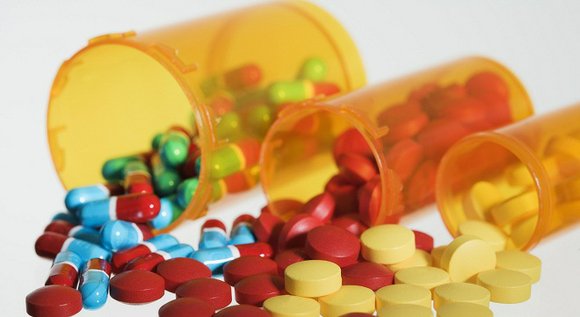 (CNN) -- How much are you willing to pay for a potentially life-saving pill? It's a question that many doctors and patients are asking themselves.
Drugs such as Daraprim, Doxycycline, Flucytosine and Cycloserine have been making news headlines lately because of their dramatic price hikes. A 2014 House of Representatives investigation found 10 generic drugs that ranged in price increases anywhere from 420% to over 8,000% of their prices just a year before.
These generic drugs have jumped in price for a range of reasons, including shortages because of manufacturing issues and market consolidation. Generic drugs in particular are more susceptible to the market because they are off patent and can have competition. But what concerns doctors and patients most is the sheer ability of manufacturers to set their own price because there is no body or regulation that oversees drug prices.
That appears to be the case with Daraprim, manufactured by Turing Pharmaceuticals. The price of the 62-year-old drug jumped from $13.50 to $750 per pill overnight. The drug is used to treat patients with malaria and toxoplasmosis, a rare parasitic infection.
The jump in price was enough to catch the attention of Democratic presidential candidate Hillary Clinton, who tweeted: "Price gouging like this in the specialty drug market is outrageous. ..."
Business as usual
"It's not unheard of," said Dr. Aaron Kesselheim, an associate professor of medicine at Harvard Medical School and a faculty member in the Division of Pharmacoepidemiology and Pharmacoeconomics in the Department of Medicine at Brigham and Women's Hospital.
There are corners of the generic drug market where prices have skyrocketed, but they usually relate to changes in competition where other manufactures will drop out, causing a monopoly effect, he said.
In the case of Daraprim, there are no other manufacturers of the generic drug. There are only about 2,000 users of the drug in the U.S. every year. Because Daraprim serves such a niche market, there are no other manufacturers.
For other drugs, such as the popular antibiotic Doxycycline, a shortage of raw materials led to a shortage of the drug in 2013, and that disruption caused manufacturers to pull out, leaving fewer suppliers, which ultimately sent prices soaring.
"It boils down to business, it's all about supply and demand," said Dr. Joshua Cohen, an associate professor at Tufts University's Center for the Study of Drug Development.
Unfortunately, when that supply is handled by just a few or one manufacturer, that can mean sky-high prices for patients.
"In general, people are not opposed to a company making a profit, but it is the degree of profit that is made which raises red flags," Cohen said. "It's OK to have a free market, but it needs to be a healthy free market, one with real generic competition in order to help bend the cost curve."
Generic drugs fill 86% of U.S. prescriptions
Despite this, the nation's leading representative of generic pharmaceutical manufacturers and distributors, the Generic Pharmaceutical Association, or GPhA, holds firm that generic pharmaceuticals fill 86% of the prescriptions dispensed in the U.S. but account for 27% of the total drug spending.