Midtown Park Art Program Driven By Creative Icons
Rick Lowe & Jessica Cusick team up to lead Midtown Park art plan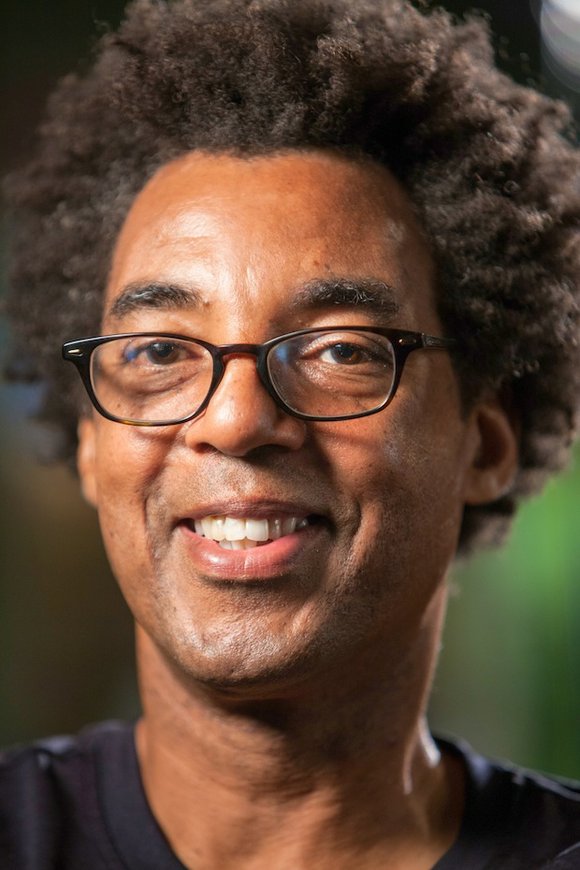 Houston, TX (Sept. 24, 2015) – The much-anticipated six-acre mixed-use development that includes Midtown Park, scheduled to open late fall 2016, has secured a partnership with social practice artist and local Houston icon Rick Lowe for the development and implementation of its Midtown Park Art Program.
Rick Lowe is the creative genius behind Project Row Houses in Third Ward. The project, dating from 1993, involves the partnership of Lowe, other artists, and community organizers in the purchase and restoration of 22 derelict shotgun houses from the 1930s in one of Houston's most prominent African American communities. The project earned Lowe a MacArthur "genius" fellowship in 2014.
"I am honored to have been chosen for this project and grateful to have the opportunity to serve the Houston community again in such a major way. I am looking forward to being able to choose artists and works that really portray what Houston is all about," says Lowe.
Jessica Cusick, who leads the development of the public art program for the Cultural Arts Council of Houston and Harris County (CACHH) and the city of Houston, joins Lowe in creating a provocative art plan that promises to deliver an interactive, culturally-diverse platform to the first-ever management district to be granted the Cultural Arts and Entertainment District designation. "Public art is a flexible tool, one with diverse applications and benefits," says Cusick.
Lowe and his team are expected to research and prepare written materials, exhibits and financial projects that will outline temporary, permanent and ongoing art programming. He will engage Houston artists, key Midtown stakeholders, businesses, residents, and historical preservation and arts organizations to gather recommendations to compile the report due November 2015.
"Midtown Houston is thrilled to enlist the services of Rick Lowe, who is truly a creative genius. His exceptional vision for artwork that speaks to the community made him the clear choice to lead this project," says Bob Sellingsloh, chairman of the Midtown Redevelopment Authority.
Matt Thibodeaux, president & CEO of Midtown Houston envisions an art program that tells the story of Midtown, showcasing the diversity of the district and greater market area. Thibodeaux says he sees Midtown Park as a "fantastic community asset…not just for Midtown, but for Houston."
Midtown Park is the second project to increase green space in the increasingly popular neighborhood. Earlier this year, Midtown opened the renamed Bagby Park, located at Bagby and Gray, with a dog park, food kiosk, and divergent programming.
"We recognize that our investment in parks and green space will yield economic development within the district and place Midtown as a premier local and tourist destination. We're proud of our Cultural Arts & Entertainment District designation and work to incorporate traditional and non-traditional public art in the projects we develop," says Thibodeaux.
Midtown has an open-door policy and invites persons interested in developing and/or financing public art in Midtown Park to contact One World Strategy Group at 832-626-2369 to be included in public workshops.
About Midtown Houston
Midtown Houston is comprised of two organizations committed to making Midtown a model of urban living in the center of Houston, Texas. The two organizations are the Midtown Redevelopment Authority/Tax Increment Reinvestment Zone No. 2 and the Midtown Management District. These organizations undertake projects with widespread benefit to the area that is beyond the ability of individual property owners or businesses within the district to provide. Both organizations share the common vision of shaping Midtown into a thriving, pedestrian-friendly urban community with distinct responsibilities. Midtown is the first district in Texas to receive the Cultural Arts & Entertainment District accreditation from the Texas Commission on the Arts.
For more information, visit houstonmidtown.com