Houston Resident Tells Amazing Story Through Her First Published Book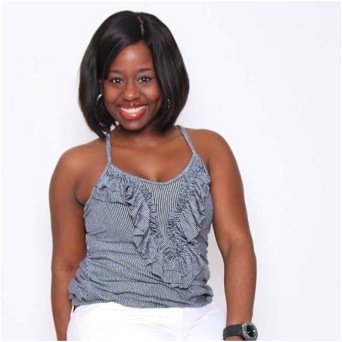 By: E'Vonne T. Gipson
Diseree Smith, a 2007 graduate of Grambling State University finally has accomplished her goal of becoming an author since the 6th grade, as she has published her first book entitled "Beautiful Like a Flower"
"Becoming an author was always a secret aspiration of mine," Smith said. My teacher Ms. Miles (now deceased), was a big inspiration to me, she brought in a poet to our class who had published her book." Her name was Vera Chitty and she was an African-American. I was so impressed! She looked like me!"
The journey all began for the Chicago native now residing in Houston, TX when she was entering middle school. She said that reading has always made her happy and writing has always made her feel free. When she was younger she would always write little short stories and poems to try to escape her reality.
"I loved to read R.L. Stine publications as a kid. I would sneak and read after bed time using the light streaming from the bathroom" she said."
Smith's 7th grade teacher Mrs. Jackson knew she had a special gift and continued to push her beyond what Smith believed her capabilities were.
"Mrs. Jackson would pick my books for me because she said that the ones I selected didn't challenge me," Smith said. One of the first books that she selected for me was "Mama Day" by Gloria Naylor". It was then that I was introduced to thick plots and multiple points of views in one book.

The new book, "Beautiful Like a Flower", is Smith's life story told through a character she created named Serenity. The story is a true story about a young woman who participated in and was surrounded by promiscuity, drugs, and had to deal with peer-pressure and low self-esteem on the South Side of Chicago in Englewood.
"I decided to write the story about Serenity because I know there are both males and females that have been born into less than ideal situations and family dynamics," Smith said. No one chooses their families, but your future can be decided upon."
The author says that she chose the book's title because when most people think of a full bloom flower of any kind, the response is always similar to, "those flowers are beautiful" or some close variation.
"There are very few people who really consider what that flower had to "grow" through in order to achieve its greatest state of beauty. Most people see the end result but don't see the journey," Smith said.
One of the readers of the book said, "I have cried, prayed, and cried some more and I'm not done yet….The book really consumed me. It was like watching a movie," said Karen Smith.
In the book, the character, Serenity, thought she had eluded her childhood and youth environment, but quickly realized the unresolved issues followed her to Grambling State University into adulthood.
The issues that are faced in her story aren't that different than those happening in the life of others, but often times go undiscussed and hidden. Therefore, Serenity's story brings light to people of all ages if they are going through or have gone through similar life journeys.