10 Lessons from Master Loctician Sheena Moore on Becoming a 6-Figure Loc Stylist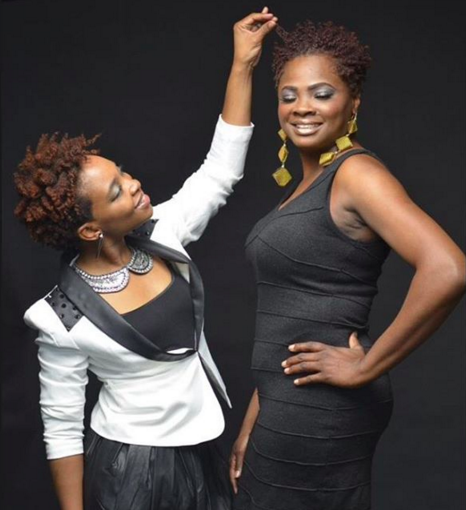 On Monday, Mar. 28th, Runway Curls DECODED Telesummit: Part 3 enlisted renown loctician, natural hair educator for Design Essentials(R) and Runway Curls Stylist Sheena Moore, who engaged with host Mushiya Tshikuka and Runway Curls artistic director Joscynthia Mason, in a lively discussion on building and maintaining your natural hair business through the specialized services of loc styling and loc extensions.

With more than 10-years of natural haircare experience and recognition as one of the most coveted natural hair stylist in the state of Alabama, Sheena shared the following 10 success secrets for acquiring top tier loctician/natural hair stylist status for your business--
Create and master your own signature look

Rock your signature look-- you must become a product of your product!

Lead, advise, nurture and never compromise your healthy hair integrity

Put your best work on social media and invest yearly or bi-annually in a professional photo shoot

Educate your clients so that they're equipped maintain their hair at home

Create additional streams of income by recommending and retailing the products you use to create your signature look

Stay educated on the latest techniques, tools and trends on loc or natural hair styling to remain relevant, in-demand and profitable

Give yourself a raise every year-- raise the price of your services or a service every year!

Evolve into a platform artist to branch into new opportunities that will grow your business

Seek out and align yourself with a professional brand, such as Runway Curls, that suits your styling needs and inspires your creativity
Please join us April 11, 2016 for Runway Curls DECODED Part 3. Registration for our next Telesummit begins April 6, 2016.

To schedule a call to discover the benefits of becoming a Runway Curls Stylist, email us at info@runwaycurls.com!
ABOUT RUNWAY CURLS:
Runway Curls is a line of Ethiopian textured extensions, braiding hair and wigs that are customized to blend into women's natural textures to eliminate the need to use harsh heat and chemicals to blend straighter textures look natural. As founder of the edgy Damn Salon just outside of Atlanta, creator of the Runway Curls line of hair extensions and star of WeTV's Cutting It In The ATL, Mushiya Tshikuka has carved out a new lane in the beauty industry proudly representing the beauty of textured hair. For more information, visit www.runwaycurls.com.