NCAA Men's Final Four Quick Guide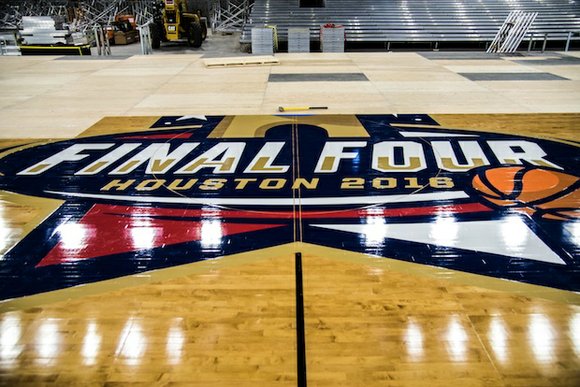 By Jill Martin
CNN
HOUSTON (CNN) -- Need a primer on the NCAA men's Final Four? See below for a quick guide:
Who is in the Final Four?
The Villanova Wildcats advanced out of the South Region as a No. 2 seed.
The Oklahoma Sooners advanced out of the West Region as a No. 2 seed.
The Syracuse Orange advanced out of the Midwest Region as a No. 10 seed.
The North Carolina Tar Heels advanced out of the East Region as a No. 1 seed.
What was each team's road to the Final Four?
Villanova: Defeated No. 15 UNC Asheville 86-56, No. 7 Iowa 87-68, No. 3 Miami 92-69 and No. 1 Kansas 64-59.
Oklahoma: Defeated No. 15 Cal State Bakersfield 82-68, No. 10 VCU 85-81, No. 3 Texas A&M 77-63 and No. 1 Oregon 80-68.
Syracuse: Defeated No. 7 Dayton 70-51, No. 15 Middle Tennessee State 75-50, No. 11 Gonzaga 63-60 and No. 1 Virginia 68-62.
North Carolina: Defeated No. 16 Florida Gulf Coast 83-67, No. 9 Providence 85-66, No. 5 Indiana 101-86 and No. 6 Notre Dame 88-74.
Where is the Final Four?
The men's Final Four games are at NRG Stadium in Houston.
What time are the games?
No. 2 Villanova vs. No. 2 Oklahoma tips off at 6:09 p.m. ET Saturday on TBS.
No. 10 Syracuse vs. No. 1 North Carolina is scheduled to start at 8:49 p.m. ET Saturday on TBS. This game will start 40 minutes after the conclusion of Villanova-Oklahoma.
The winner of each game will play each other in the championship game Monday on TBS.
How can I watch the games?
In addition to TBS' Final Four game coverage, TNT and truTV will feature Team Stream by Bleacher Report, team-specific presentations tailored to the schools participating in the Final Four national semifinals as well as for the national championship game. The concept is to present the game with local flavor, including comprehensive team and player story lines, music, custom graphics and show packaging, additional cameras and team-centric replays as well as custom halftimes with school features.
Accompanying the live television coverage, NCAA March Madness Live provides live streaming of the NCAA Final Four National Semifinals -- including the Team Stream presentations -- and the national championship game on desktop computers, tablets, mobile phones and most set-top boxes.
Who is favored?
No. 2 Villanova is a slight favorite over No. 2 Oklahoma, while No. 1 North Carolina is a big favorite against No. 10 Syracuse.
Who are the top scorers for each team?
Oklahoma: Senior guard Buddy Hield with 25.4 points per game through all games this season, as well as a notable 29.3 points per game in the NCAA tournament.
Villanova: Junior guard Josh Hart with 15.3 points per game this season.
Syracuse: Senior guard/forward Michael Gbinije with 17.6 points per game this season.
North Carolina: Senior forward Brice Johnson 17.1 points per game this season.
Who are the coaches?
Oklahoma: With Oklahoma in this year, Lon Kruger has now taken two different schools (Florida in 1994) to the Final Four. He's also the only Division I head coach to lead five different schools to at least one NCAA tournament win. (The others schools: Kansas State, Florida, Illinois, UNLV and Oklahoma.) He has not won a national title.