NCAA Men's Final Four Quick Guide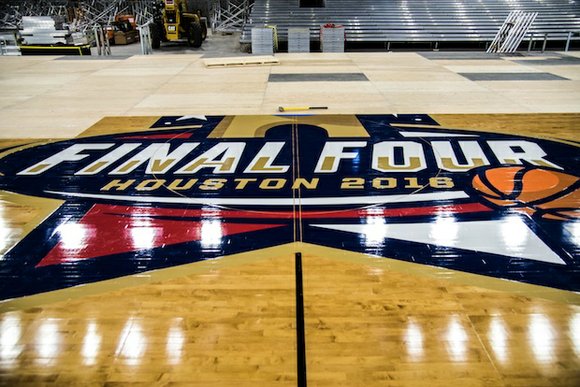 Villanova: This is Jay Wright's second Final Four appearance. He reached the same stage in 2009.
Syracuse: Jim Boeheim leads all active coaches, with 32 NCAA tournament appearances in his career, dating back to 1977. He won a national title in 2003. This is his fifth Final Four appearance.
North Carolina: Roy Williams has won two national championships (2005, 2009, both with North Carolina) and now has eight Final Four appearances. Over his coaching career, which also includes when he was the head coach at Kansas, Williams has been to 26 NCAA tournaments.
What is the Final Four history for each team?
Oklahoma: This is the Sooners' fifth trip to the Final Four, the team's first since 2002. The other years were 1939, 1947 and 1988. The Sooners have never won a men's basketball national championship, losing in the title games in 1947 (Holy Cross) and 1988 (Kansas).
Villanova: This is the school's fifth Final Four. The other Final Four appearances were in 1939, 1971, 1985 and 2009. The Wildcats won the championship in 1985 as a No. 8 seed in an epic 66-64 upset to No. 1 Georgetown.
Syracuse: This is Syracuse's sixth Final Four berth in team history. The school's lone national championship came in 2003, which was led by Carmelo Anthony. The Orange also advanced to Final Fours in 1975, 1987, 1996 and 2013.
North Carolina: UNC is making its 19th Final Four appearance, the most in NCAA history, and is seeking its sixth NCAA title. UNC is the only school to appear in at least one Final Four in each of the last eight decades. The NCAA titles came in 1957, 1982, 1993, 2005 and 2009. As for the rest of the Final Four appearances, those happened in 1946, 1967, 1968, 1969, 1972, 1977, 1981, 1991, 1995, 1997, 1998, 2000 and 2008.
Who are famous alumni from each school?
Oklahoma: Olivia Munn
Villanova: Bradley Cooper
Syracuse: Dick Clark
North Carolina: Michael Jordan
For more information, visit cnn.com