Azealia Banks Suggests Sarah Palin Should Be Raped; Palin Responds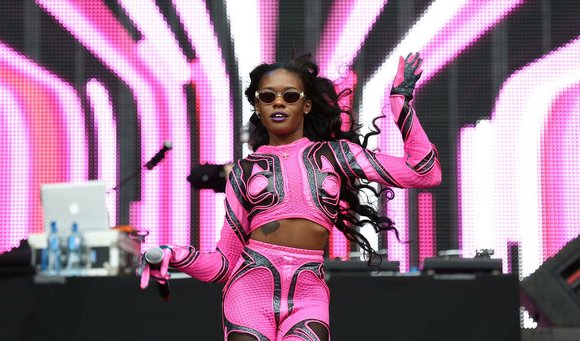 Azealia Banks seemingly reached a low point two weeks ago when she publicly encouraged Iggy Azalea to kill herself. But those comments look tame compared to the ones she made about Sarah Palin.
Back on Twitter after a brief hiatus, Banks wrote, "Sarah Palin needs to have her hair shaved off to a buzz cut, get headfucked by a big, veiny, ashy, black dick then be locked in a cupboard."
She continued: "Hideous. At least suk a nigga dick or summ' before you start talking shit about 'black people willingly accepting slavery.' Least she can do.... Honestly... Let's find the biggest burliest negroes and let them run train on her. Film it and put it on Worldstar."
She deleted the tweets but has since defended her comments. Palin released an official statement on her Facebook page Tuesday morning in which she called Banks' rant "bizarre [&] violent."
"In this life, you're blessed to have been given an influential platform," wrote Palin. "So have I. Why don't we strengthen both our platforms and work together on something worthwhile - like condemning racism, along with empowering young women to defend themselves against a most misogynist, degrading, devastating assault perpetrated by evil men - rape."
For more information go to http://www.hotnewhiphop.com