News from District G for April 6, 2016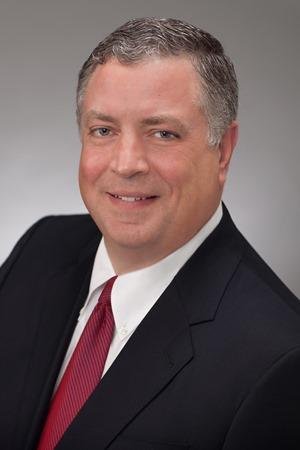 To our Friends and Neighbors in District G: Reminder: PWE to Conduct Gessner Road Community Engagement Meeting on April 13
As originally scoped by the Department of Public Works & Engineering (PWE), the Gessner Road Paving and Drainage Project, CIP #N-100017, would have widened the existing four lanes of Gessner to six lanes from Buffalo Bayou on the north to Richmond Ave. on the south. After a large number of area residents voiced opposition to the widening of Gessner, PWE was asked to look at other ways to gain needed roadway capacity and throughput without widening Gessner from four to six lanes. At this point in time, the final configuration of Gessner Road has not been determined. PWE has looked at additional alternatives to be discussed during the April 13 meeting. PWE was asked to re-evaluate alternatives that would not widen Gessner north of Westheimer and look solely at intersection improvements. This effort was performed late last year. The results of this effort will be presented at this meeting to seek additional comment from the community.
Date: Wednesday, April 13, 2016
Location: Tracy Gee Community Center, 3599 Westcenter Dr. Houston, TX 77042
Schedule:
6:00 P.M. - Exhibits available for preview by the public
6:15 P.M. - Presentation
6:45 P.M. (End of presentation) - Q&A
7:15 P.M. - One-on-one time with Technical Team
7:30 P.M. - Meeting adjourns
Parking is available at the following locations:
(1) Tracy Gee Community Center Parking Lot (capacity: 95);
(2) Parking garage connected to the office building at 10333 Richmond Ave.--access to the parking garage is located on Westcenter Dr., right across the street from the community center (capacity: 150);
(3) First United Methodist Church, 3663 Westcenter Dr., main parking lot 2 (capacity: 200).
HPD officers will be on hand to help direct traffic.
Materials presented during the meeting may be found here after the community meeting:
https://www.rebuildhouston.org/index.php/about-rebuild-houston/community
If you would like to make written comments regarding this proposed project or have any questions, please contact info@rebuildhouston.org
Reconstruction of the Memorial Drive Bridge over W-151 Drainage Ditch in Bunker Hill
The Memorial Drive Bridge over W-151 drainage ditch is being reconstructed by the Village of Bunker Hill. The project is scheduled to start next Monday. The bridge will be closed April 11, 2016, at 9:00 A.M. after the morning rush hour pending any problematic weather conditions. The closure will allow for the reconstruction of the bridge across the drainage way (W-151) located near the Memorial Forest Club (east of the intersection of Gessner Road and Memorial Drive). This timeframe was selected to accommodate the school schedule for Frostwood and Bunker Hill Elementary Schools. Memorial Drive will be reopened in time for the new school year in August 2016. Traffic will be detoured via Briar Forest Drive on the south, Barryknoll Lane on the north connected by Gessner Road on the west.
The HPD captain over this area has assured our office that HPD will do all it can to maintain safety within the City of Houston neighborhoods along the detour route. The captain will be instructing beat and district units to pay special attention to traffic and safety issues as they arise. He will also see if the Traffic Enforcement Unit has any speed trailers available to place in neighborhoods. Patrol traffic units will be assigned to this area as well, at least initially, to conduct enforcement actions.