Warner Bros Brings Wonder Woman Date Up And Jungle Book Back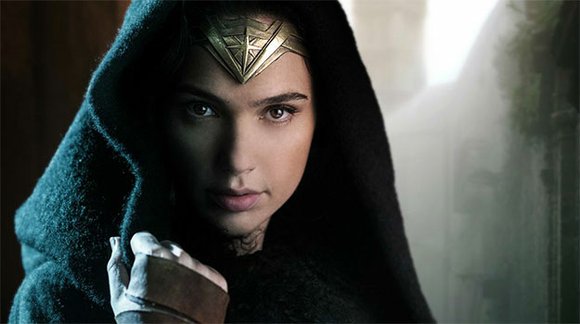 Warner Bros is charging forward with the DC Cinematic Universe, despite the disappointing box office returns on Batman V. Superman: Dawn of Justice as it approaches its third weekend in release. They've also delayed Andy Serkis' version of The Jungle Book (which may not be a bad thing) and changed the release date of Wonder Woman.
The presumed plan Warner Bros had for DC was to suddenly introduce many characters in a team-up film that could precipitate down into their own films. Warner Bros isn't changing course at all with the announced superhero movies (so far), they're still sticking with a two part Justice League movie and solo films for Aquaman, Cyborg, Green Lantern, and The Flash. Shazam! is also going to get a movie in April 2019 and the Green Lantern Corps in June 2020. Now, there are two additional DC mystery movies announced by Warner Bros for Oct. 5, 2018, and Nov. 1, 2019.
One of these films is probably one that you can guess. Patrick Whitesell, the co-CEO of WME talent agency that represents Affleck was talking about Batfleck to The Hollywood Reporter and said "He's contracted to do at least Justice League One and Two, so at least three times wearing the cape…there's a script that he's written that is a really cool [Batman] idea, so that's out there as an option."
Now, it's impossible to tell if the rumored script that Ben Affleck was working on with Chris Terrio (who co-wrote Batman V. Superman and will co-write Justice League: Part One) is actually done and if the CEO of his talent agency knows that it is done. It's very possible that what Affleck has written is a treatment or a pitch for a Batman movie, or – hey! – maybe there is a whole script. Either way, Ben Affleck's portrayal of Batman/Bruce Wayne is one of the aspects of the film not viciously savaged by Dawn of Justice's many unfavorable reviews, so you have to imagine everyone is excited to return to the Batman money well.
The other most-liked aspect of Batman V. Superman might include a clue to what the second mystery movie was: a sequel for Wonder Woman! Patty Jenkins' solo movie for Gal Godot comes out next year, so Warner Bros is capable of seeing how it's turning out while they're maybe tweaking Suicide Squad with reshoots for later this year. There's a slim possibility the second mystery movie is still a sequel, but for Suicide Squad, it just seems counter-intuitive to the apparent strategy of having team-up movies come before more focused, individual stories in the DC Cinematic Universe.
For more information go to http://www.geek.com