Phylicia Rashad Talks Bill Cosby Scandal…Kinda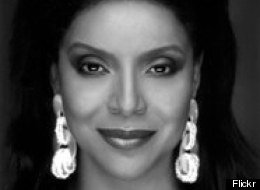 Phylicia Rashad is taking time out to address the lingering scandal surrounding her former TV husband Bill Cosby.
Sort of.
Turns out that Rashad is taking a different route in addressing the controversy as spoke about Cosby in an interview with The New York Times about her Off-Broadway show "Head of Passes," according to BET.
"Am I connected to a big story or am I connected to human beings? I'm not connected to the story at all. I'm connected to people," Rashad told the Times as she touched on specific allegations that Cosby sexually abused and raped dozens of women.
"This is in litigation now, right? Then I'm not commenting on anything. Let that play itself out."
Rashad's comments mark her latest response in defense of Cosby, who has consistently denied the allegations against him. Last year, the actress, generated headlines when she mentioned in an interview that we should all "forget these women" when it comes to the scandal.
After those remarks caught fire and triggered outrage, Rashad claimed she was misquoted, and that her comment was about the "obliteration of a legacy," not the specific circumstances of the women who said Cosby abused them. Rashad's latest words about Cosby comes after her "Cosby Show" co-star Keshia Knight Pulliam defended the embattled funnyman when Amber Rose made fun of him.
For more information go to http://www.blackamericaweb.com