Great American Cookout Tour Launches 10th Anniversary Year
Kansas City Barbeque Society collaborates with America's hottest cookout events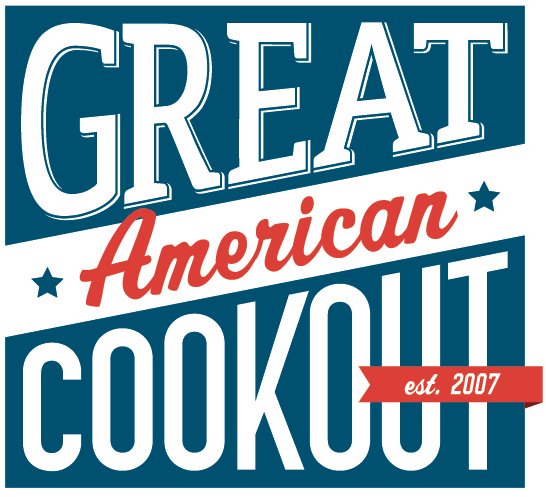 KANSAS CITY, Mo., April 10, 2016 — The Kansas City Barbeque Society (KCBS.us), the largest non-profit barbeque association in the world, launches Great American Cookout food sampling and demo tour April 22, 2016 to promote barbeque as America's cuisine.
The Great American Cookout brings grilling demonstrations and delicious samples conveniently to 20 of the biggest barbeque contests and food festivals in the country, from New York to California, with additional stops at 50 select retail locations across the country.
"We're delighted to bring our 10th anniversary tour to some of the biggest, boldest and friendliest barbeque events in the country. The Great American Cookout is designed to bring people together. We encourage you to enjoy our great food with your family and friends," said Carolyn Wells, Executive Director of the Kansas City Barbeque Society.
McCormick® Grill Mates®, the official seasoning and marinade partner of the Kansas City Barbeque Society, is joined by a few "supporting acts" including crowd favorite BUBBA burger® and Ball Park® Flame Grilled Jerky. Meat products will be grilled on award-winning Gateway™ Drum Smokers using all-natural Cowboy® Charcoal products. The grills will be serviced by Grillbot, a robotic grill cleaner that sounds an alarm when done. And if heartburn strikes after eating all the terrific samples at the Great American Cookout Tour, Tums® can provide fast, reliable acid indigestion and heartburn relief.
Barbeque celebrities Mike and Christine Peters return for a 10th year as tour hosts. As an award-winning barbeque team themselves, the fan-favorite duo will reveal techniques that the professionals use on the KCBS competition barbeque circuit and show fans how to apply them to their own backyard grill.
To keep up with the Great American Cookout all season long, visit www.greatcookout.com, Facebook (www.facebook.com/GreatAmericanCookout) and Twitter (@KCBSBBQTour).
2016 Great American Cookout Tour Schedule
April 22-23: Rock 'n Ribs BBQ Festival, Springfield, Mo.
April 30-May 1: Ridgefield Gone Country BBQ Festival, Ridgefield, Conn.
May 6-7: Naptown BarBAYque, Annapolis, Md.
May 20-21: Chesapeake Jubilee, Chesapeake, Va.
May 27-29: National BBQ Cup, Nashville, Tenn.
June 10-11: Blue Ridge BBQ & Music Festival, Tryon, N.C.
June 17-18: Barbourville BBQ Cookoff, Barbourville, Ky.
June 25-26: Giant National Capital BBQ Battle, Washington, D.C.
July 1-4: Naperville Exchange Club's Ribfest, Naperville, Ill.
July 15-16: Wine, Brew & BBQ Too, New Palestine, Ind.
July 22-24: Columbus Jazz & Rib Fest, Columbus, Ohio
Aug. 19-21: Long Beach BBQ Festival, Long Beach, Calif.
Aug. 31-Sept. 4: Best In The West Nugget Rib Cook-Off, Sparks, Nev.
Sept. 16-18: River Falls Bacon Bash, River Falls, Wisc.
Dates TBD: Sam's Club National BBQ Championship, Bentonville, Ark.
Dates TBD: American Royal Barbecue, Kansas City, Mo.
Oct. 22: The Jack Daniel's World Championship Invitational, Lynchburg, Tenn.
Oct. 28-29: Wings Over North Georgia/Smoke-n-Thunder BBQ Classic, Rome, Ga.
Nov. 4-5: Shelby Hog Happenin', Shelby, N.C.
Nov. 9-15: World Food Championships, Orange Beach, Ala.
About The Kansas City Barbeque Society (KCBS)
A nonprofit organization dedicated to promoting and enjoying barbeque, KCBS celebrates its 30th anniversary in 2016. As the world's largest organization of barbeque and grilling enthusiasts, KCBS serves more than 20,000 active members and sanctions more than 500 barbeque contests worldwide. For more information, visit www.KCBS.us.