United Announces Board Changes and Resolution of Proxy Contest
Robert A. Milton To Become Non-Executive Chairman of the Board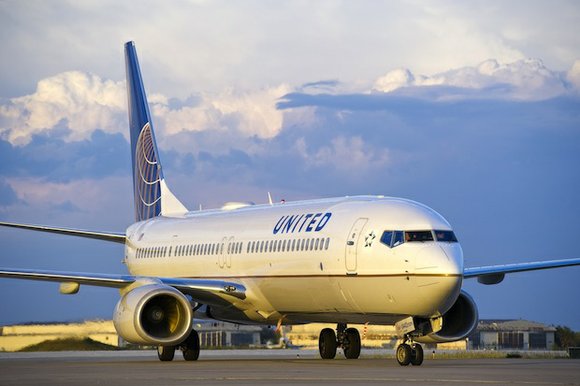 Munoz concluded, "I will continue to work closely with United's Board, management team and our 85,000 talented aviation professionals to build on our momentum and focus on what matters most: improving our operational and financial performance while elevating the experience of our valued employees and customers."
Shapiro said, "This resolution is a positive outcome for United and its shareholders, employees and customers, and I look forward to working with my fellow Board members for the benefit of all of the shareholders. We are confident that the changes contemplated by the settlement agreement, when combined with the recent changes made by the Board, will create a new Board that is well positioned to help management to achieve United's full potential."
Harford said, "I am pleased to be joining the United Board and look forward to collaborating with Robert and the rest of the Board to help Oscar drive improved operational and financial performance and increase shareholder value."
Robert Milton, 55, served as Chairman and Chief Executive Officer of ACE Aviation Holdings Inc. from 2004 to 2012, and was previously President and Chief Executive Officer of Air Canada from 1999 to 2004. He joined Air Canada in 1992 in a consulting capacity and progressed from the role of Senior Director of Scheduling to Vice President, Scheduling and Product Management, Senior Vice President, Marketing and In-Flight Service and Executive Vice President and Chief Operating Officer before being named President and CEO in 1999. He is currently the lead director of Air Lease Corporation, a director of the Smithsonian National Air and Space Museum, and a trustee of the Georgia Tech Foundation Inc. Milton is a past director of US Airways, Inc., and is also a past Chairman of the Board of Governors of IATA (The International Air Transport Association). He holds a Bachelor of Science degree in Industrial Management from the Georgia Institute of Technology.
Edward Shapiro, 51, is currently Managing Partner and portfolio manager at PAR Capital Management, Inc., a Boston-based investment management firm specializing in investments in travel, media and Internet-related companies. Prior to joining PAR Capital in 1997, Mr. Shapiro was a Vice President at Wellington Management Company, and before that an Analyst at Morgan Stanley & Co. Mr. Shapiro also serves as Chairman of the Boards of Global Eagle Entertainment (NASDAQ: ENT) and Lumexis Corporation, and a director of Sonifi Solutions. He previously served on the board of US Airways and Web.com (NASDAQ: WEB), formerly Interland, Inc. Mr. Shapiro earned his Bachelor of Science degree in economics from the University of Pennsylvania's Wharton School and an MBA from UCLA's Anderson School of Management.
Barney Harford, 44, served as Chief Executive Officer of Orbitz Worldwide, Inc. from 2009 to 2015, leading a successful turnaround that culminated in a sale to Expedia, Inc. in 2015. Previously, Harford served in multiple roles at Expedia from 1999 to 2006, including as President of Expedia Asia Pacific from 2004 to 2006, leading the company's entry into China, Japan and Australia. Harford serves as Non-Executive Chairman of the Board of Lola, a chat-based travel planning service that offers customers personalized recommendations for hotels, flights and more. He also serves on the Board of LiquidPlanner, a dynamic project management solution for technology teams. Harford previously served on the Boards of eLong, GlobalEnglish, Crystal Orange Hotel Group (formerly Mandarin Hotel Holdings) and Orbitz Worldwide. Harford holds an MBA degree from INSEAD and a Master of Arts degree in Natural Sciences from Clare College, Cambridge University.