United Announces Board Changes and Resolution of Proxy Contest
Robert A. Milton To Become Non-Executive Chairman of the Board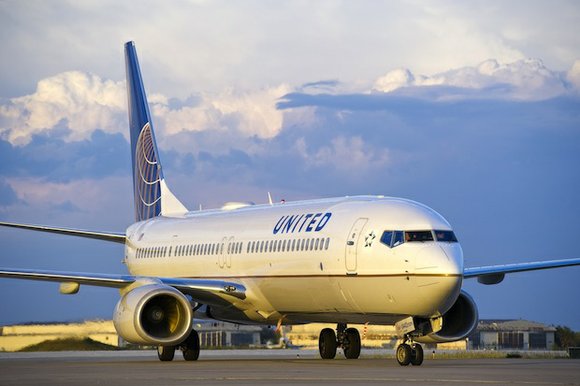 The settlement agreement among United, Altimeter, and PAR will be filed shortly with the Securities and Exchange Commission.
About United
United Airlines and United Express operate an average of nearly 5,000 flights a day to 342 airports across six continents. In 2015, United and United Express operated nearly two million flights carrying 140 million customers. United is proud to have the world's most comprehensive route network, including U.S. mainland hubs in Chicago, Denver, Houston, Los Angeles, New York/Newark, San Francisco and Washington, D.C. United operates more than 700 mainline aircraft, and this year, the airline anticipates taking delivery of 20 new Boeing aircraft, including 737 NGs, 787s and 777s. The airline is a founding member of Star Alliance, which provides service to 192 countries via 28 member airlines. Approximately 85,000 United employees reside in every U.S. state and in countries around the world. For more information, visit united.com, follow @United on Twitter or connect on Facebook. United Continental Holdings, Inc. common stock is traded on the NYSE under the symbol UAL.
Forward-looking Statements
This release contains forward-looking statements that reflect the expectations and beliefs of United Continental Holdings, Inc. (the "Company" or "UAL") with respect to certain current and future events relating to its Board of Directors, Mr. Munoz's activities and the delivery of aircraft. Factors that could cause actual events or results to differ significantly from those described in the forward-looking statements include, but are not limited to, those described in Part I, Item 1A., "Risk Factors" of the Company's Annual Report on Form 10-K for the year ended December 31, 2015, as well as other risks and uncertainties set forth from time to time in the reports the Company files with the U.S. Securities and Exchange Commission (the "SEC"). All forward-looking statements in this release are based upon information available to the Company on the date of this release. The Company undertakes no obligation to publicly update or revise any forward-looking statement, whether as a result of new information, future events, changed circumstances or otherwise, except as required by applicable law.
Additional Information and Where to Find It
This release may be deemed to be solicitation material in connection with the matters to be considered at the 2016 annual meeting (the "2016 Annual Meeting") of shareholders of UAL. UAL intends to file a proxy statement and a WHITE proxy card with the SEC in connection with any such solicitation of proxies from UAL shareholders. UAL SHAREHOLDERS ARE STRONGLY ENCOURAGED TO READ ANY SUCH PROXY STATEMENT (INCLUDING ANY AMENDMENTS OR SUPPLEMENTS THERETO) WHEN THEY BECOME AVAILABLE, BECAUSE THEY WILL CONTAIN IMPORTANT INFORMATION. Shareholders will be able to obtain any proxy statement, any amendments or supplements thereto and other documents filed by UAL with the SEC for no charge at the SEC's website at www.sec.gov. Copies will also be available at no charge at UAL's website at http://ir.united.com/ in the "Securities Filings" section or by writing to UAL at 233 South Wacker Drive Chicago, Illinois 60606, Attn: Corporate Secretary.