The Most Powerful Words From 'Lemonade' Aren''t Beyonce's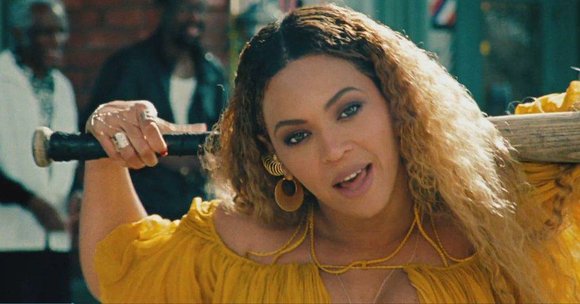 By Lisa Respers France
CNN
(CNN) -- Some of the most powerful words in Beyonce's visual album "Lemonade" do not belong to the singer.
The poetry of Warsan Shire is featured prominently in voice overs by Beyonce in the the video series that bring the superstar's new album to life. Now the words of the London-based, Kenyan-born Somali writer are on the lips of a lot more people.
Shire, who won the UK's Brunel University inaugural prize for African Poetry in 2013 and served as London's first-ever Young Poet Laureate, reportedly worked with Beyonce to adapt her poems like "Dear Moon," "How to Wear Your Mother's Lipstick," "The Unbearable Weight of Staying," and "For Women Who Are Difficult to Love" for the singer's project.
"I tried to make a home out of you, but doors lead to trap doors, a stairway leads to nothing." Beyonce quotes Shire's poetry in a portion of the series labeled "Intuition." "Unknown women wander the hallways at night. Where do you go when you go quiet?
It's a natural partnership, since the 27-year-old poet said in a 2012 interview that "I write with music."
"I never plan it," said Shire whose first name means "good news." "But it is very constant. It feels organic. My poems come to me in images, like film."
Her first book, "Teaching My Mother How to Give Birth," was published in 2011. Her themes of sex, love, infidelity, family and home have resonated with many. Shire has never actually been to her homeland, she told BBC Africa in 2013, and she sees her work as a way to address that.
"I've never been to Somalia, and I'm Somali," she said. "So the poems for me are a way of creating a connection to a country I've never been to. I don't know how it feels to belong, or to be home or anything like that."
Beyonce has become a champion of the literature of the African Diaspora.
In 2013, the star included a portion of Nigerian author Chimamanda Ngozi Adichie's TEDx talk about feminism in her song "Flawless." The resulting "Beyonce bounce" raised the profile of the author, who said she was not unhappy with the attention.
"I think that anything that gets young people talking about feminism is a very good thing," Adichie told NPR. "I also think that I have a problem with the idea of feminism as being some sort of exclusive party that someone gets to decide whether you can come, and also the idea that somehow a woman who is comfortable with her sexuality, that there's something wrong with that."
Shire, who is poetry editor at "Spook" magazine, has declined interviews, but fans can find plenty of both her and her work on social media. One of her most famous poems, "For Women Who Are Difficult to Love," has been widely shared since the airing of "Lemonade" on HBO.