All Eyes on Ohio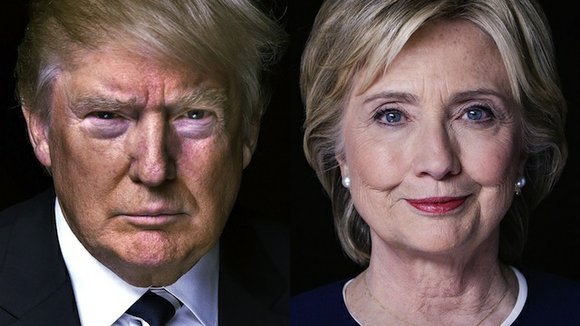 By Jessica Schneider
(CNN) -- All in for Ohio!
No Republican has ever won the presidency without capturing the state's electoral votes, which now stand at 18. The last Democrat to make it to the White House without winning Ohio was John F. Kennedy.
Now, Hillary Clinton and Donald Trump are making a beeline for the Buckeye State as the general election season rolls forward.
Since the primaries ended June 7, Trump has logged four visits to Ohio for rallies, in addition to his time at the Republican National Convention in Cleveland. He held an event Monday afternoon in Columbus. Clinton made four stops in Ohio at the beginning of the summer, and ended July on a three-city bus tour, stopping in Youngstown, Cleveland and Columbus.
The importance of the state is clear. Clinton shouted to her supporters in Youngstown Saturday night: "We'll be back! We'll be in the Mahoning Valley. We'll be all over Ohio!" Trump echoed during his Columbus rally Monday: "I'll be back so much you'll be sick of me. We have to go. We have to win this election!"
The attention isn't just in person. It's also over the airwaves. Clinton and her super PAC has so far spent about $13 million dollars in TV ads in Ohio. Television spending in support of Trump, by contrast, has only hit the $1.6 million mark. The super PAC "Rebuilding America Now" and the National Rifle Association's "Political Victory Fund" have produced and aired ads supporting Trump. Trump's campaign has spent zero dollars on ads in the state.
More than seven-and-a-half million voters are up for grabs, but there's a push and pull over registering even more. Federal judges recently struck down several sections of two voter ID laws passed by the Republican-led legislature in 2014; the laws require voters to provide verification of their identity when casting absentee or provisional ballots, prohibits poll worker assistance, and reduces the amount of time voters can correct errors.
Ohio Secretary of State Jon Husted is also facing legal challenges to the state's purge of voters from the register rolls who haven't voted in six years. Husted argued it is all part of the regular maintenance of the voter rolls to account for people who have died or moved, but several parties are fighting the move. A federal judge upheld the purge, but the Sixth Circuit Court of Appeals is now reviewing the decision.
Husted insists his office is looking to increase voter involvement; the state is partnering with the Electronic Registration Information Center ahead of the election to track down people who are eligible to vote, but not registered. Officials estimate they will contact 1.6 million people by mail, and those people will have until October 11 to register to vote.
But, in the end, voter registration efforts only count if there's voter turnout.
John Green has studied Ohio politics and elections for 30 years as director of the Bliss Institute of Applied Politics at the University of Akron.