Houston Couture Designer Gives Brides Global Design Experience for Their Big Day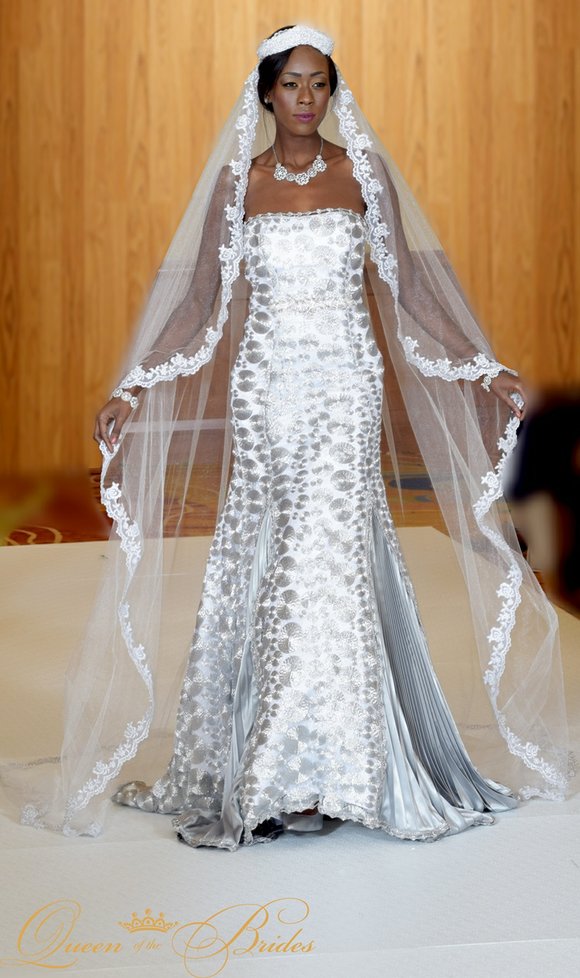 Have you notice a lot of wedding invitations in your mailbox? Are more of your friends announcing their engagements? Is your social calendar filling up with bridal showers? Ladies and gentlemen, we are in the midst of the loveliest time of the year, wedding season.
It is time to make the wedding of your dreams, the wedding of your reality. And one of the most important elements in that big is the wedding attire. Whether you be the bride or groom, what you wear is most important not just because you are the center of all the attention but the love of life will have this image of you from this most important day ingrained in their mind for a lifetime so you want to look your absolute best.

Traditionally brides will wear something white, borrowed, new, blue, and old. However, more and more are breaking from the traditional mold to express more of their personality with custom made dresses. One of the best in the business is TeKay Designs, where culture meets style.
Kimma Wreh, couture fashion designer, creative director, and owner of TeKay Designs said, I got into the design business because that is what I love to do. I love making dresses and clothing for brides because it is their special day. I want them to have a lifetime experience when they look back on their wedding as something they can remember. Because the wedding dress is something most brides are really passionate about." For the past 20 years, Wreh has been a crucial part of bride's special day outfitting them in the most important dress of their life.
Wreh specializes in making ethnic and modern bridal gowns. She even makes matching groom's attire. With operations based both in Houston, TX and Africa Wreh is an international design that uses resources from around the globe making her creations unique different and unlike anything you have seen.
Before beginning any new project, Wreh sets up a consultation with a bride to learn about her special day, color scheme, and ideas she has for her dress. These appointments run smoothly when the bride has some idea of what she wants so brides some prepared. During that meeting, Wreh sketches out a design. Once approved by the bride, she goes to work picking out finest materials. "As the dress comes to life, that brings joy to my heart," said Wreh. During this process, the bride will have at least four fittings to ensure proper fit.
Having a custom bridal gown does not develop overnight, especially one done by Wreh. Materials sometimes are flown in from around the world. Hand stitching is involved in many of the making of gowns. Intricate beadwork and embroidery takes some time. Recognizing all of these brides need to be conscious of one thing, waiting until the last minute for a custom dress is not an option. Wreh said that is her number one tip. "Brides need to allow enough time for the designer to make the outfit." On average, Wreh said it takes at minimum 6months to complete a gown. If your time window is smaller, she said some of designs that are her original designs could be made in 3 months.