When Going For Gold is More Than A Dream: It's Destiny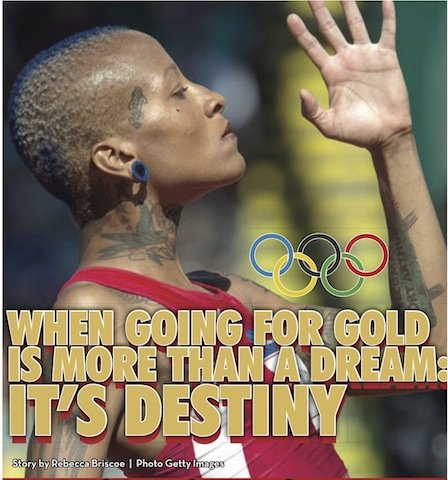 Where Inika McPherson is small in stature standing only 5'4", she's big in heart and resiliency. Inika is a true testimony of triumph, an audacity of hope, and a champion of change. She grew up in Port Arthur, TX, but calculated her steps in this order: go to college, become a professional high jumper, make the US Olympic team, and then win a gold medal. She is one of three US Olympic high jumpers who definitely wants gold in her future. It's all or nothing for this young woman who has endured her share of hardships such as a 21-month suspension from USA Track and Field, no major endorsement deals, and the difficulty of finding adequate facilities to train. If three times is a charm, 2016 will be her year where faith, talent, and dedication are the winning ticket.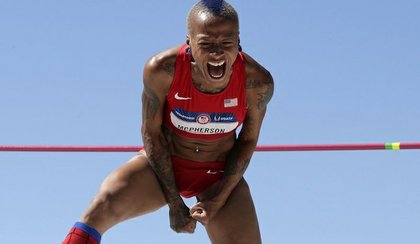 So what does it take to be a successful high jumper? Most would say height, but according to Inika who's shorter than most of her competitors states, "You must have the power and strength of a sprinter, and the agility of a gazelle. I always looked up to Olympic great Jackee Joyner- Kersee. She excelled in everything she put her hand on, and her work ethic was phenomenal."
This world champion grew up in a single parent home where she witnessed her mother, Symanthia Mc Pherson, constantly struggle by working two and three jobs at a time. When her mom was at work, she hung around the neighborhood where surrogate aunts and uncles took her under their wings. "That's just how Port Arthur is, everyone is family," says McPherson. It was during her 4th grade summer she met Gerald Armstrong. Gerald Armstrong was her first track coach of the newly founded Port Arthur Flyers Track Club. She had her mind set on the high jump, so they researched everything they could find on the sport. As a member of this elite track club, she amassed a serious resume: winning the Junior Olympics two times, winning Texas All State, and being named ESPN female high jumper of the decade.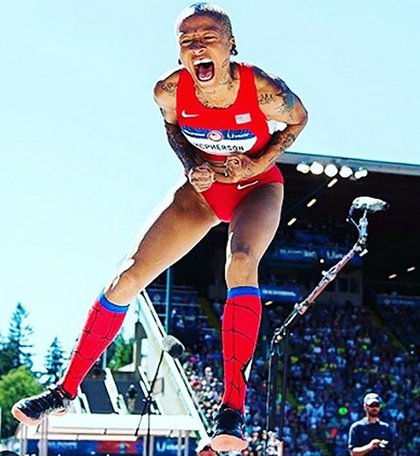 College was never an option for the future Olympian; it was mandatory on her calculated timeline. In 2005, Inika raised the bar and went west. Her final destination was the University of Cal-Berkley where she was immediately entranced by the culture of the Bay Area, the appreciation for the arts, and the opportunity to be educated by some of the most renowned intellectuals. In 2009, she was named Cal Female of the Year, won the PAC-10 Championship, and became a 3x All American (while maintaining academic honors). All of these feats came with ease but acquiring that four year degree from Cal would have been her greatest accomplishment. Just shy of three credits before graduation, she got the most devastating news. Her coaches called her in their office and said that her scholarship was canceled. That same year she was dropped from the team to make room for two incoming high jumpers. "I was so depressed, I was so hurt knowing that I came so far," said McPherson. She went into a deep depression and cried daily. Inika's downfall was evident, and when her financial struggle became real she called her only lifeline: her mother.