Balloon Pilot Didn't See Power Lines, Investigators Think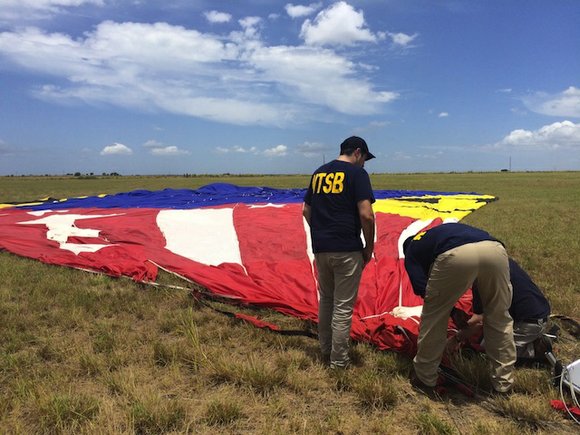 In the lawsuit filed in 2012, a passenger alleged Nichols did not check his fuel tank, ran out of gas and landed in a negligent manner that injured the passenger's neck. She asked for $2,188 in damages to cover medical bills. The suit was settled after Nichols paid the petitioner in cash.
Driver's license suspended twice
At the time of that crash, Nichols' driver's license was suspended, he said in the deposition.
Nichols' driver's license was suspended for 10 years in 2010 due to a number of driving infractions, according to an official with the Missouri Department of Revenue. In a deposition in a civil suit, Nichols said he later received a second suspension.
He was convicted of a drug crime in 2000, court records show. The records don't specify what kind of drug, but in the deposition Nichols said the conviction was for possession with intent to distribute marijuana.
Sumwalt said Heart of Texas Hot Air Balloon Rides had a previous crash with a balloon.
FAA records show the balloon "made a hard landing" on August 3, 2014, in a church soccer field in Kyle, Texas, injuring two female passengers. The pilot had to "land short" to avoid striking the retrieval team vehicle, which was parked in the path of the balloon, records show.
Records didn't name the pilot, but Sumwalt said it was not Nichols and the hot air balloon was not the one that crashed Saturday.
CNN's Renee Marsh, Steve Visser and Ed Lavandera contributed to this report.