Report: George P. Bush Urges Republicans to Back Trump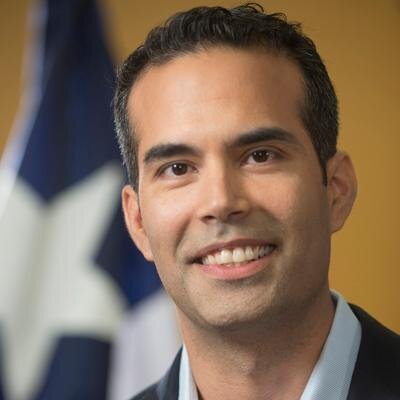 By David Mark
CNN
(CNN) -- Jeb Bush is resolutely #NeverTrump but his son, George P. Bush, no longer is.
George P. Bush, the Texas land commissioner, is breaking with his father, a former Donald Trump Republican primary rival, to back the GOP nominee. Even after a nasty Republican primary battle in which Trump repeatedly mocked Bush, a former Florida governor, as "low energy," among other insults.
The Texas Tribune reported Sunday that at a Saturday gathering of Texas Republican activists -- according to video made by an audience member -- Bush said it was time to unite behind Trump in his fall campaign against Democratic nominee Hillary Clinton.
"From Team Bush, it's a bitter pill to swallow, but you know what? You get back up and you help the man that won, and you make sure that we stop Hillary Clinton," Bush said.
CNN has reached out to George P. Bush for comment.
George P. Bush, first elected in 2014, has until now been a Trump holdout. He's been far from the only Bush family member to refrain from backing Trump. Former Presidents George H.W. Bush and George W. Bush -- George P. Bush's grandfather and uncle, respectively -- both skipped the Republican convention in Cleveland last month.
Jeb Bush has been particularly vehement in his opposition to Trump, saying he won't vote for the nominee in November. In July Jeb Bush predicted that Donald Trump's supporters will feel "betrayed" when his campaign promises fail to become reality. "There isn't going to be a wall built," Bush said in an MSNBC interview. "And Mexico's not going to pay for it. And there's not going to be a ban on Muslims."
Trump hasn't forgiven or forgotten his primary tussles with Jeb Bush. In June the then-presumptive Republican nominee accused -- without substantiation -- his former rival of leading an effort among GOP delegates to block him from securing the nomination in Cleveland.
"By the way, Jeb is working on the movement, just so you understand. I love competition like that. I love it," Trump said during a campaign rally in Las Vegas.
A longtime Jeb Bush adviser, Sally Bradshaw, last week said she had become an independent, adding if the presidential race in Florida is close, she'll vote for Hillary Clinton.
George P. Bush, 40, is the fourth straight generation of his family in elected office. The lawyer and father of two struck out on familiar family political turf in Texas, rather than Florida where he was raised.