Royal Chef Darren McGrady Guest Stars at the Upcoming Houston Zest in the West Food & Wine Festival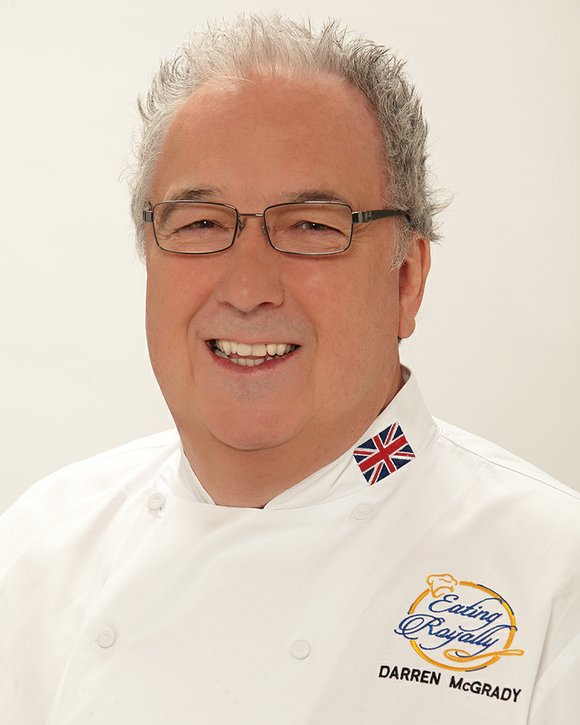 HOUSTON – August 15, 2016 – The Ninth Annual Zest in the West Food & Wine Zestival is coming to Houston on Wednesday, October 19, 2016 to Château Crystale. Zest in the West is a premier Houston West Chamber of Commerce event, and is presented by Kroger and produced by Food & Vine Time Productions. This year's Zestival welcomes special guest Darren McGrady, known as "The Royal Chef" for his illustrious career as chef to Britain's royal family and service to several heads of state.
Chef McGrady has worked for Queen Elizabeth II, Diana, Princess of Wales and Princes William and Harry for fifteen years, and has cooked for five US Presidents. He appeared on "The Oprah Winfrey Show", CNN's "Larry King Live" and on "Fox & Friends" where he covered the Princess Diana Memorial. He also covered the Royal Wedding on CNN and cooked on NBC's "Today Show" and CBS' "The Early Show" in New York. Chef McGrady became the first private chef invited to cook at the prestigious James Beard House in New York, and his cuisine has been featured on American Airlines in first and business class in-flight meals between Europe and the US. His visit to Zest in the West coincides with Queen Elizabeth's 60th birthday year.
He is now owner of Eating Royally fine dining, an author, culinary consultant, event planner and public speaker now living in Plano, Texas. His cookbook "Eating Royally: Recipes and Remembrances from a Palace Kitchen" is in its sixth print, with all proceeds donated to the Elizabeth Glaser Pediatric Aids Foundation, a favorite of Princess Diana. He is currently working on a new book to be released in the fall of 2017.
Make plans to attend Zest in the West, meet Chef McGrady, and enjoy gourmet food samples, wine and beer from some of the top beverage vendors and restaurants in the area. Fan favorite activities include a food tasting competition, a wine pull where attendees participate in a wine bottle drawing, and a live auction. Proceeds from Zest in the West will benefit the West Houston Leadership Institute.
Contact the Houston West Chamber of Commerce at (713) 785-4922 or visit www.hwcoc.org for information about Zest in the West. Additional event details can be found at http://www.zestinthewest.com/Home.shtml.