2 US Swimmers Pulled Off Plane in Rio Over Questions in Robbery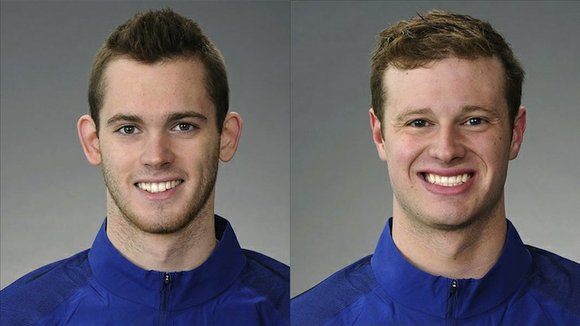 The judge noted that Lochte had said a single robber approached the athletes and demanded all their money ($400), while Feigen's statement said a number of robbers targeted the athletes but only one was armed.
'Happy that they're alive'
Initial reports regarding the robbery were confusing, with an International Olympic Committee spokesman first saying they were "absolutely not true" at a press conference Sunday.
He later backtracked and apologized, saying he was relying on initial information from the US Olympic Committee that was incorrect.
Ostrow told CNN that the discrepancy came because Lochte first told his mother about the incident and then she relayed it to the media.
Lochte held off on going to the media until he realized he was not in violation of any US Olympic Committee rules, but by then, the story had gone public, Ostrow said.
Ostrow said the video doesn't show a complete picture of what happened, especially considering there is no audio.
"That video shows me nothing -- it shows guys coming home at 6 or 7 in the morning and shows me they're happy that they're alive," he said.
String of thefts
Ostrow suggested authorities were unfairly targeting the swimmers.
"When you have one of America's athletes who comes out and said something happened to him that happens to people there every single day, that doesn't look good for a country trying to have a successful Olympics," Ostrow told CNN over the phone Thursday.
The swimmers are not the only athletes in Rio to complain of theft.
The British Olympic Association told CNN on Thursday that one of its athletes had been a victim of theft there.
"We can confirm there has been an incident of theft involving a Team GB athlete returning to their accommodation. All members of our delegation, including the individual concerned, are accounted for, and are safe and well," a representative said.
The Australian team also said they had property stolen during a fire evacuation of the team's building in the Olympic Village.
'He's the victim'
Some Twitter users rushed to the swimmers' defense while chiding Brazilian authorities, many using the hashtag #LochteGate.
Another described the event as "unlucky," suggesting the police rarely do anything about crime.
But others were not so convinced.
The removal of the swimmers from the plane Wednesday night follows reports that a Brazilian judge issued a search and seizure warrant for Lochte's and Feigen's passports as questions emerged about their accounts.
Federal Police say Lochte left Brazil on Monday on a commercial flight, two days before the judicial order.
The US Olympic Committee said the remaining three are cooperating with police. Feigen appears to be in Brazil, but it is unclear if he is in Rio.
Tourist police arrived Thursday at the hotel where Bentz and Cogner are staying and left 20 minutes later without the swimmers.
Bentz and Cogner left shortly thereafter in a car. It was not immediately clear where they were headed.