Olympics: Who Are the Winners & Losers at Rio 2016?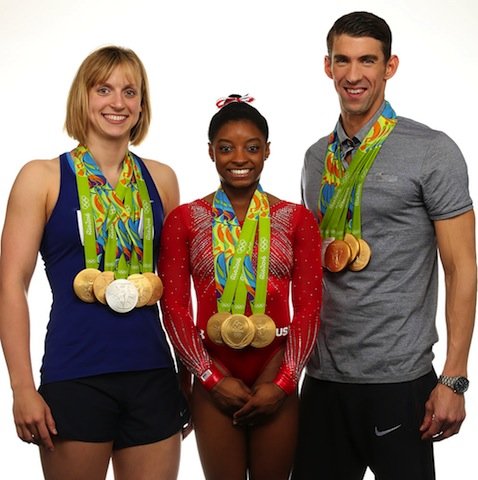 By Sarah Holt
CNN
(CNN) -- It's the taking part that counts ... isn't it?
More than 11,000 athletes and 200 nations have been united by the Olympic spirit at Rio 2016 but inevitably there are winners and losers.
With the Games coming to a close Sunday, we look at those nations packing up with silverware or despair as they prepare to head home.
London legacy lives on
Great Britain eclipsed its medal target with days to spare to celebrate its most successful away Games in Brazil.
A home Olympics at London 2012 had raised the bar but its team of athletes -- from artistic gymnasts to rugby sevens -- provided plenty of bang for buck to help justify a £350 million ($456m) investment by funding body UK Sport over the last four years.
The team had been set a target of 48 medals but, with four days still to go, its 354 athletes had already bagged 50 with 19 gold and silvers and 12 bronze.
GB are also second behind leaders USA in the medals table and its best-ever medal target of 65 at London 2012 could yet be in sight.
Its previous best of 47 in Beijing means Brazil is now the nation's most profitable Games overseas -- which may mean a welcome excess on hand luggage for the homeward-bound medalists.
Britons joke they are famous for "sitting-down sports" and cycling (six golds), rowing (three), canoeing (one) and equestrian (one) again laid the foundations for the team's medal rush.
But the team also broke new ground in gymnastics -- thanks to Max Whitlock who won two titles on the same day -- and diving.
Some rival nations are curious to know what is behind GB's greatness.
An article on Chinese blogging site Sina asked: "What is their secret?"
Cycling rivals went further with German gold-medal winner Kristina Vogel calling GB's ability to peak for the Games "questionable" in the Sydney Morning Herald and former French cycling coach and journalist Antoine Vayer simply tweeting "£ycling."
British Cycling's head coach Iain Dyer responded to that criticism by saying that GB's rivals needed to take a closer look at their own performances.
"If you look at some of the times that have been done here, some of the teams simply haven't shown up," Dyer was quoted as saying in the Guardian. "That's the bottom line ... Some of the people here are not even performing at the level of the world championships."
Golden landmark for USA
There was another landmark worth celebrating in Rio de Janeiro as the USA took its total tally of Olympic golds beyond 1,000.
Simone Manuel, Kathleen Baker, Lilly King and Dana Vollmer swam to Team USA's 1,000th gold medal at a summer Games, just 124 years after triple-jumper James Connolly claimed the very first in Athens, Greece.
More than half of the golden haul have come from track and field -- 323 -- and swimming events -- 246.