Capital Grille Celebrates Rule Breakers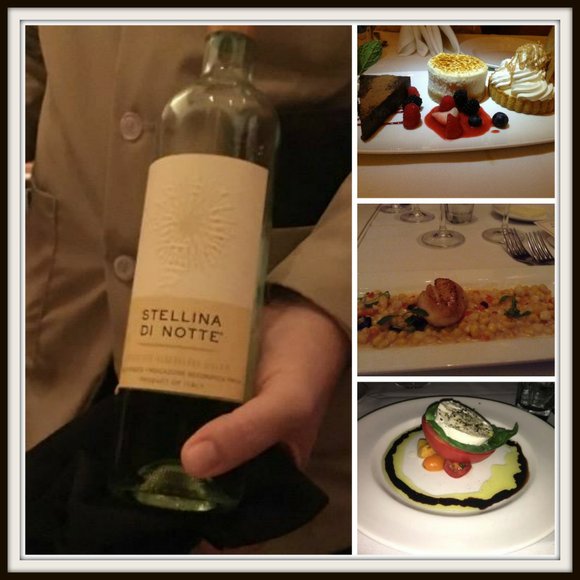 In Houston, our choices for dining seem endless; our city is filled with eateries that cultivate the diversity of our population. When it comes to fine dining, the choices are fewer, but the experiences are unique and attract customers who expect something far above average.
At Capital Grille, this marks the eighth season of their "Generous Pour Wine Event" which is being served simultaneously with a top-notch menu for Houston's Restaurant Weeks.
In fact, "This year, The Generous Pour collection pays tribute to the bold risks and strong decisions of the men and women who were not afraid to challenge the norm," said George Miliotes, The Capital Grille's Master Sommelier and one of only 230 in the world to have earned that prestigious title." Therefore, customers are able to enjoy some fine wines that are listed on a menu that is properly titled for this selection called "Rebels, Rule Breakers & Game Changers."
On a recent visit to the Capital Grille located in City Center, my guest and I experienced excellent service, superb food, and the warm ambiance of the restaurant.

We started with the pan seared scallop on a bed of fresh corn salad, which was paired with the Stellina di Notte Pinot Grigio, which is described as "light and refreshing Pinot Grigio was born out of American innovation paired with centuries old tradition. Created in the foothills of the Italian Alps – home to the most famous Pinot Grigio in the world." Next, we sampled the "Lobster and Crab Cakes," which also blended well with the pinot. The sweetness of the shellfish and the crispness of the wine made each bite of food even better than the previous.
Shortly thereafter, we were introduced to the Fresh Mozzarella, Tomato, Basil with 15-year aged Balsamic. For this dish, a beefsteak tomato is centered beautifully, topped with fresh mozzarella cheese that is made every two hours in the kitchen, and encircled by the balsamic. That vinegar was the star of this plate for me, it was full of flavor, and the sweet and savory notes were well balanced.
For the main course we enjoyed the Bone-in Ribeye and Chilean Sea Bass in Mushroom Soy broth, along with a couple of the red wines, specifically, Stags' Leap, The Leap Cabernet Sauvignon and Beaulieu Vineyard, Tapestry Cabernet Blend. This was a big score for my taste buds; the wines were bold, smooth and had a clean finish on the palate.
Finally, the evening was wrapped up by a generous dessert sampler; flour-less chocolate, coconut cream pie and crème brulee with a robust cup of java. Our server Sean, and Executive Chef Jeffrey Meyer made our evening spectacular by suggesting the perfect combinations of food and wine along with sharing their culinary experiences with us.
To find the nearest Capital Grille to your location, visit www.thecapitalgrille.com.

Please continue to follow: @HoustonStyle on Twitter and @stylemagazine on Instagram.