H-E-B Offers Free Layaway At All PLUS! Stores
No Opening Fee for Customers to Get Started for the Holidays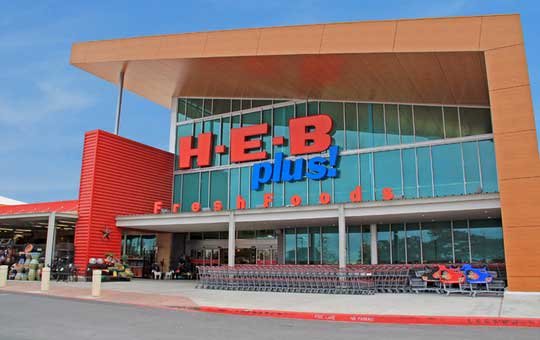 (SAN ANTONIO, TX) – H-E-B is offering customers more ways to save with the launch of its annual layaway program in preparation for the upcoming holiday season. The Free Layaway program will be offered in all H-E-B plus! locations and requires no opening fee for customers to get started.
"As we expand our product offerings, this layaway program is another way we can offer families more value, and in turn more savings," said John Gehre, H-E-B Vice President of General Merchandise. "Free Layaway allows families to stretch their dollar and plan their budget ahead of the holiday season."
The layaway program will run from August 26 through December 14, 2016 and can be used toward the purchase of toys, small appliances, outdoor grills, patio furniture, gaming consoles, televisions and other entertainment items. To help make this program more valuable for families, there are no fees to open and maintain a layaway account. The minimum purchase is $50, with each item having at least a $10 value, and a down payment of either $10 or 10 percent of the total purchase, whichever is greater. Each H-E-B plus! location will have a designated layaway area, made visible by signage in the store, with dedicated Partners to assist customers with layaway purchases.
In order to bring even more savings to our customers, H-E-B will be offering promotions in September and October on popular general merchandise items that will include offers on televisions, sound systems, appliances, grills, gaming consoles and much more.
"H-E-B is committed to offering programs and opportunities that bring more value to our customers," said Cyndy Garza-Roberts, H-E-B Public Affairs Director. "We want everyone who shops our stores to save money during the holiday season and our free layaway program is one way to help make that happen."
Customers will be made aware of the program and offers through in-store signage, print ads and digital social media channels. Layaway is subject to terms and conditions (including cancelation fee) – see heb.com/layaway for full program details.
About H-E-B
H-E-B, with sales of more than $23 billion, operates more than 370 stores in Texas and Mexico. Known for its innovation and community service, H-E-B celebrated its 110th anniversary in 2015. Recognized for its fresh food, quality products, convenient services, and a commitment to environmental responsibility and sustainability, H-E-B strives to provide the best customer experience at everyday low prices. Based in San Antonio, H-E-B employs more than 96,000 Partners in Texas and Mexico and serves millions of customers in more than 300 communities. For more information, visit heb.com.