Initiatives Encourage Hispanics, Latinos to Ditch Sugary Drinks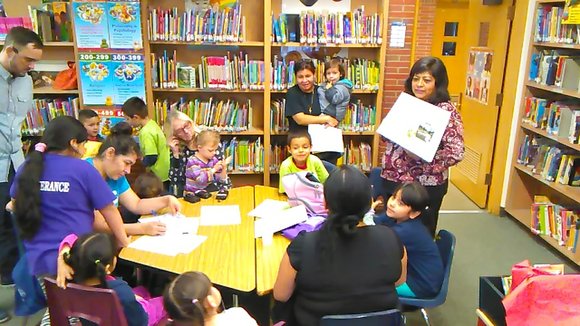 By AMERICAN HEART ASSOCIATION NEWS
Guillermina Rice has made it her mission to look after the children at her son's elementary school. It's there that she championed a healthy beverage initiative.
For Rice, the interest in nutrition and healthy living is personal. Diabetes runs in the family of the 47-year-old retail employee. Back when her now 13-year-old son Aero attended Central Elementary School in San Diego, she started volunteering to watch over children at recess.
"It's sad to see how our children who are in school are discriminated by the other little ones because they are a little overweight," said Rice, who lives in City Heights, a San Diego neighborhood known for its communities of immigrants that include Mexicans, Ethiopians and Vietnamese.
Several years ago, Rice worked with the staff at Central to draft a food and beverage policy for birthday celebrations at the school. Parents are now asked to offer fruit, pencils and erasers instead of cakes and sodas. She and other parents also lobbied the school to maintain the water fountains and encourage the children to drink more water.
Rice was motivated to take action after participating in a program by California Project LEAN, a grassroots organization that teaches people how to work with schools and communities to make it easier to exercise and eat healthy. The group trains parents to lobby schools to offer students nutritious meals, water and unsweetened milk.
The California group's effort is one of several initiatives in Hispanic and Latino communities across the country to encourage people to drink water and ditch sodas and sugar-sweetened beverages.
It was through Project LEAN classes that Rice learned that 4 grams of sugar is equal to 1 teaspoon of sugar. And a 12-ounce can of top-selling soda brands such as Coca-Cola or Pepsi may contain as many as 10 teaspoons of sugar. To drive the point home, Rice and fellow parents were asked to spoon that amount of sugar into a clear plastic bag.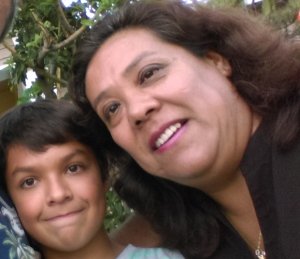 Rice was shocked.
"The simple fact of seeing in a small plastic bag how much sugar a soda has, you start to think, 'Oh my God, this is too much," Rice said.
Her son and husband, Marlin, still drink fruit juices and sodas, but she's cut back.
Since Project LEAN's beginnings 30 years ago, much of its work has been in Hispanic and Latino communities, said program manager Katherine Hawksworth.
One of the challenges such initiatives face is the pervasive marketing of sugar-sweetened beverages in Hispanic and Latino communities.
According to a 2014 report from the University of Connecticut's Rudd Center for Food Policy & Obesity, Hispanic and Latino children in 2013 saw 32 percent more Spanish-language television ads for sugary beverages than they had in 2010.
In addition to television and magazine ads, beverage manufacturers place posters at neighborhood convenience stores and advertise on scoreboards at high schools. That marketing tends to be in low-income communities that may not be able to afford arts and sports programs, said Jennifer L. Harris, Ph.D., lead author of the Rudd Center report and the center's director of marketing initiatives.