Marlon Blue Joins The Cast Of Sylvie Verheyde's Drama 'Sex Doll'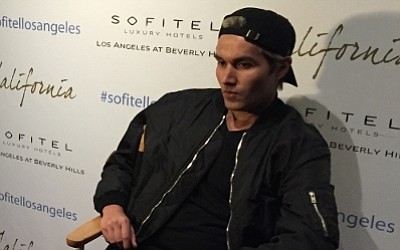 LOS ANGELES, Dec. 6, 2016 /PRNewswire/ -- Marlon Blue has joined the cast of Amoureux Solitaires - TDEW Media - According to IMDb, the highly anticipated indie drama stars Hafsia Herzi, Ash Stymest, Karole Rocher, Paul Hamy, Atul Sharma, Phelim Kelly, Daniel Eghan, Gordon Bibby, Wayne Swann and Simon Killick.
Set in London's world of high-class call girls, Amoureux Solitaires tells the story of London-based French escort Virginie, and Rupert, a man who rescues trafficked girls - A tale of modern love.
The actor who can be seen opposite Thomas Brodie-Sangster in The Luka State's music video "Rain", Slowly Rolling Camera's "Dream a Life" and Mark Schwahn's 'The Royals', is rumoured to be in talks for Rodrigo Rodrigues's upcoming Adventure Drama 'Goitaca' with Leandro Firmino, best known for his role as Li'l Ze in the Academy Award-nominated cult film 'City of God'.