2016 Chicks With Class Holiday Brunch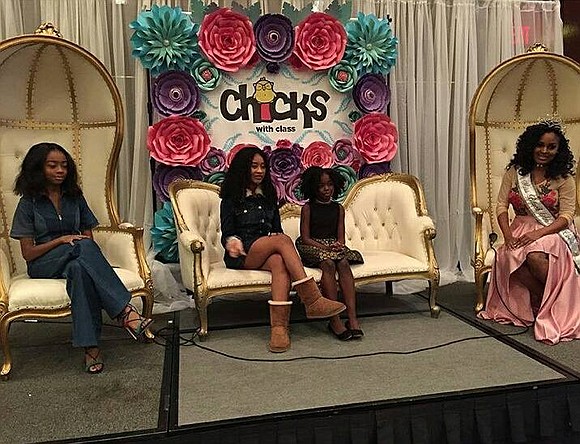 Houston based organization Chicks With Class has quickly become a "tween" go-to resource for its commitment to promoting positive body image and personal development thanks to the hard work of its founder, Margo Baines.
Baines explains that her passion comes from "The drive to show girls their ability to accomplish things. Work hard and do not give up. You'll hear a million no's but eventually you'll hear that one yes."
Adding to their growing roster of empowerment based initiatives and events, the organization ended the year by proudly presenting "Chicks With Class Holiday Brunch Gala," a celebration of tweens actively impacting their communities. Teens like Madison Star and Mallory Iyana, "Angels and Tomboys" founders and winner of ABC's Shark Tank Pitch Competition.
Held at the OMNI Hotel in Katy, featured speakers included Miss Black America Coed Roneshia Ray, actress/model and dancer Lyric Hurd, artist Young Lyric and Disney's own Skai Jackson; as throngs of young girls eagerly waited to meet the "Jessie" actress who greeted each with a kind word and a smile. Also in attendance was philanthropist, entrepreneur and fashion stylist Ashley Dunn; recognized as this year's "GIRL BOSS" award winner.
Stressing the importance of perseverance, speaker and event host Ray described how she got her start in pageantry explaining "I started as a way to pay for college and eventually it paid my way for my Masters. Now I'm studying at John Hopkins for my PHD. No matter where you come from, your dreams are still valid. You're building a legacy."
As their platform continues to grow Chicks With Class continues to be a source of inspiration, encouraging young girls to find and embrace their own unique talents. For more information about the organization visit www.chickswithclass.com.