Clay Masks to Soothe Every Skin Ailment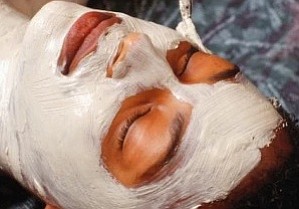 When it comes to achieving flawless skin, nothing beats good old-fashioned mother earth. During my travels to Israel as a child, I visited the Dead Sea, where I discovered an ancient skin treatment – one I've taken with me into adulthood. Packed with natural ingredients that absorb oil, calm acne, fade dark spots and soften hair,(among other things) it's no surprise this beauty trend is fast resurfacing in a multitude of colors and a multitude of clays—all of which have different specialties.
So, without further ado, get the breakdown on how different clays work to benefit all skin types from oily, dry and acne prone skin to even the driest hair.
Bentonite clay, arguably the most popular clay mask on the market, offers several skin benefits for those managing acne. Because of its mild electrical properties, when mixed with water, molecules charge and attract impurities like a magnet, shrinking enlarged pores and tightening skin. So, say bye, bye to oil, bacteria, scarring, inflammation, redness, psoriasis, and eczema. This treatment, extracted from active deposits in Wyoming and Montana, has been proven to soothe just about every skin ailment.
*Side note: Because bentonite clay acts like an astringent using may cause over-drying. Ensure to use a daily moisturizer to avoid dry, peeling, cracked skin.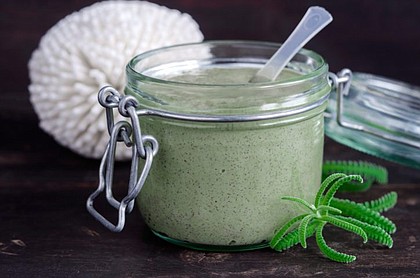 For dry, sensitive skin:
Kaolin clay comes in a variety of colors including white, yellow, red and pink. The gentlest of popular clays, kaolin is great for dry, sensitive skin. While it doesn't absorb nearly as much oil as bentonite clay, it promotes circulation, softens and brightens, all the while gently exfoliating your dermis.
According to the site Black Girl Long Hair, it's also ideal for gently cleansing hair. Rich in silica, this "white" clay absorbs toxins on the hair and scalp, increases strength, elasticity and slows the aging process.
Great for both skin and hair:
Rhassoul clay: This ancient clay, mined from Morocco, is crazy-rich in minerals. Due to its negative charges, this treatment works against the skins positive charges, sopping up impurities such as oil, bacteria, sebum plugs and blackheads like a sponge.
When mixed with crushed oats or almonds it also serves as an epic exfoliator. Meanwhile, its absorbing abilities also work wonders for ridding excess build-up on hair, restoring volume and shine. In fact, beauty blogger Naturally Curious swears by its deep conditioning properties. Because of its elasticity and texture-improving effects, it's gentle enough for daily use.
Like with many beauty treatments, you may have to give it a go two or more times, to achieve desired results.
Read more at blackdoctor.org.