Trevor Noah to Interview President Barack Obama on "Daily Show" Dec. 12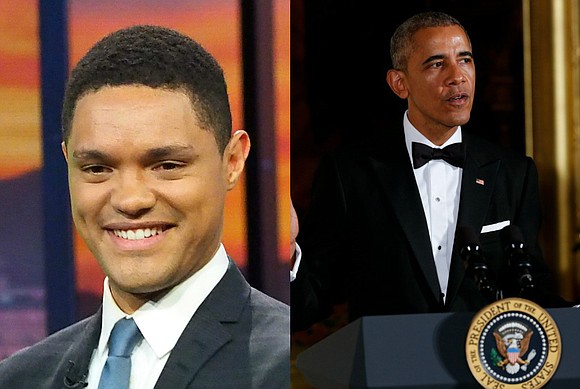 article by J'na Jefferson via vibe.com
"The Daily Show" host Trevor Noah will sit-down with President Barack Obama, and their "in-depth" discussion will air on Monday, Dec. 12 on multiple channels such as Comedy Central, MTV and BET.
The interview, which will take place in the White House, will not be the President's first time on the Comedy Central show. He was interviewed by former host Jon Stewart on the program seven times. He's also no stranger to the late-night circuit, as he's appeared on "The Tonight Show" with both Jay Leno and Jimmy Fallon, "The Colbert Report," "The Late Show With David Letterman" and "Jimmy Kimmel Live!"
Noah has interviewed former President Bill Clinton and the former chairman of Hillary Clinton's campaign, John Podesta. This will be the first time Noah has interviewed President Obama.
To read more, go to: Trevor Noah To Interview President Barack Obama
Source: Good Black News