Teen Drug Use is Down, Survey Says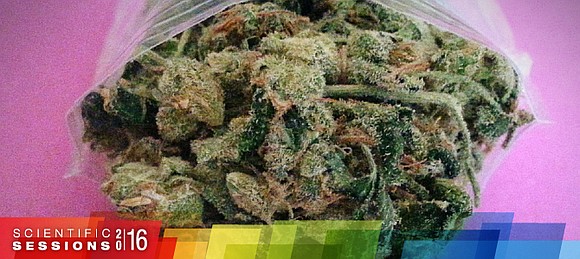 By Susan Scutti
CNN
(CNN) -- Today's teens are less likely to be taking drugs than their predecessors, a survey says.
The 2016 Monitoring the Future survey showed a continuing decline in the use of illicit substances -- marijuana, alcohol and tobacco -- and misuse of prescription drugs among teens.
The annual survey, which has been conducted since 1975, measures attitudes and substance use among eighth-, 10th- and 12th-graders. Overall, 45,473 students from 372 public and private schools participated in this year's survey, funded by the National Institute on Drug Abuse.
Illicit drug use over the past year was the lowest in the survey's history for eighth-graders. In all three grades, use of illegal drugs other than marijuana over the past year dropped from recent peaks. (Seniors have been polled about their drug use and attitudes since 1975; eighth- and 10th-graders were added in 1991.)
"This is very, very good news," said Dr. Nora Volkow, director of the National Institute on Drug Abuse. "We are seeing some of the lowest rates of drug use we've ever encountered in our survey, and that is for cocaine, amphetamines, heroin, inhalants."
Samuel Ball, president and CEO of the National Center on Addiction and Substance Abuse at Columbia University, also feels encouraged by the results, though he is unsurprised by the general decline.
"These decreasing use trends have been found in national surveys over the past 10 years," he said.
Volkow emphasized that the rates for alcohol and nicotine are the "lowest ever seen," while "in the case of nicotine, reductions have been very dramatic: fourfold decreases over a period of 10 or 15 years."
In 1991, for instance, more than one in 10 high school seniors smoked a half-pack or more a day, while the most recent survey finds that rate has dropped to 1.8%.
Though she's generally pleased, Volkow remains concerned about marijuana.
Marijuana concerns
Some positive news comes from the youngest participants. Past-month use of marijuana among eighth-graders decreased to 5.4% in 2016 from 6.5% in the previous year. Daily use among eighth-graders slipped below last year's 1.1% level to 0.7%.
However, older students are following a different trend line: Rates of marijuana use in the past year among 10th-graders remained stable compared with 2015. Among seniors, rates also remained relatively unchanged, the survey found.
More than 22% of high school seniors reported past-month marijuana use, and 6% reported daily use for this year.
These figures are troubling, noted Volkow, who explained that regular use of marijuana is associated with adverse effects such as dropping out of school.
Routine use is also "more likely to have deleterious effects for brain development," she said, adding that teen brains are still developing.
Ball said there's another possible danger when teens smoke cannabis every day.
"Daily use of any substance, including marijuana, places individuals at high risk for addiction," he said. "And this risk is significantly higher for teen users than adult users."
As some feared, higher rates of marijuana use among 12th-graders could be seen in states with medical marijuana laws than in states without them, the survey revealed.