Jack and Jill of America, Inc. – Houston Chapter Honors Houston Area Young Ladies at Debutante Luncheon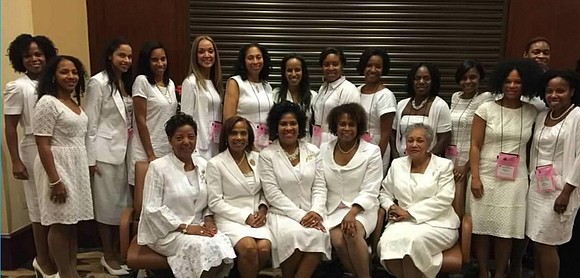 The Associates of the Houston Chapter of Jack and Jill of America, Inc., will give a tribute to 31 young women at a Debutante Luncheon being held on Saturday, December 17, 2016, at Hotel ZaZa at 11 a.m.
These young ladies are college freshmen and sophomores, who are currently enrolled in accredited institutions of higher learning or pursuing post-secondary education, and who are the daughters of members of Houston area Jack and Jill chapters.
Jack and Jill of America, Inc. was formed in 1938 and is a membership organization of mothers with children ages two to 19, dedicated to nurturing future African-American leaders by strengthening children through leadership development, volunteer service, philanthropic giving, and civic duty. It is headquartered in Washington, D. C., and currently has 230 chapters nationwide, representing more than 40,000 family members.
Chartered in 1952, the Houston Chapter was the first chapter established south of the Mason Dixon Line and is the first chapter founded in the South Central Region
The Debutante Luncheon is the kickoff event of the Houston Chapter Debutante Ball. The Ball affords these young ladies the opportunity to be formally presented to Houston society and is a culminating tribute to the young women of Jack and Jill. The Ball will be held in the evening on New Year's 2017.