Workshop Houston Nears $1.9 Million Capital Campaign Goal
New facility will triple student participation in free creative arts and education after-school program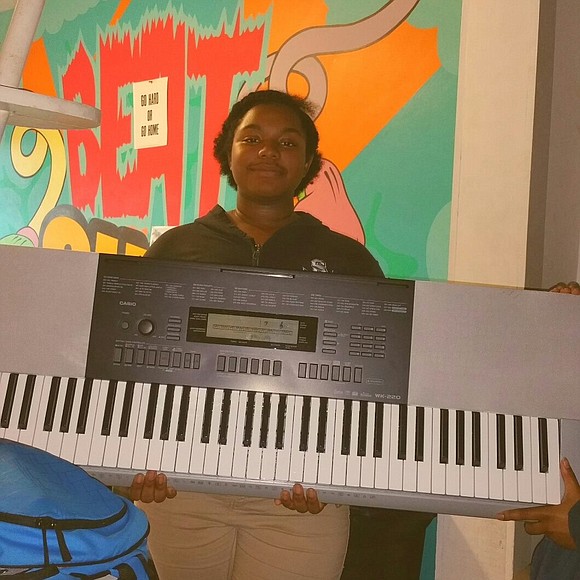 December 20, 2016 – (Houston, TX) Workshop Houston, an after-school creative arts and education program for students in Houston's historic Third Ward, announced today that it is within $50,000 of its $1.9 million goal for its capital campaign, Empowering Through Creativity. The campaign was launched in 2014 to raise funds to replace its aging facility located at 3615 Sauer Street. Founded in 2003, the free enrichment program for middle and high school students features four creative resource studios called Shops. The hands-on programs include fashion design (Style Shop), music production (Beat Shop), dance/performing arts (Dance Shop) and academic enrichment (Scholar Shop), each guided by a staff member with expertise in the field. The success of the program was recognized with a 2014 National Arts and Humanities Youth Program Award. Currently, 36 students attend the program every day after school and during the summer months. Post-construction, the new space will welcome 110 students daily. The new facility will feature 6,800 square feet of classroom and program space purpose-built for the mediums of the shops set in a campus environment on the organization's existing footprint on the corner of Sauer and Holman Street.
"Lead gifts from the Brown Foundation, Elkins Foundation, and Fondren Foundation were the catalyst necessary to begin the process to revitalize the Workshop Houston campus. Our organization was proud to receive a $300,000 Matching Challenge Grant from The J.E. and L.E. Mabee Foundation to help accelerate contributions," said Katy Goodman, Workshop Houston co-founder and Chair of the capital campaign. "We are excited to announce that generous contributions from the Kinder Foundation and Nau Foundation have brought the campaign to within $50,000 of its goal. We feel confident that we will conclude the campaign soon, plan to break ground in early 2017. We grateful to the foundations, corporations and individuals who have invested in the future of our students and our community."
"The revitalized campus and the new facility will not only allow us to expand our programs, it will free our kids to collaborate and share ideas. Our undersized and aging facility, originally designed as an apartment complex, constrains their creativity. For example, soundproofing for the Beat Shop will keep the music from exploding into other classrooms; user-friendly workspaces in the Style Shop will give our fashionistas the space to lay out their patterns; and a supportive dance floor instead of concrete will help prevent injuries in the Dance Shop. Plus, a central space for our Scholar Shop will allow us to do more hands-on learning activities related to student interest or to support what's happening in the Shops." added Reginald Hatter, Workshop Houston's Director of Programs.


Workshop Houston purchased the 10,000-square foot parcel of land adjacent to its current building in 2012. Its leadership worked in partnership with the architecture students of Rice Building Workshop (RBW) at the Rice University School of Architecture to develop an overall site strategy which both reflects and respects the surrounding neighborhood. To support the project, RBW donated more than $100,000 in design fees to the non-profit organization. AIA Houston honored RBW's design with an "On the Boards" design award in 2013.