Super Bowl Entertainment Line-Up Released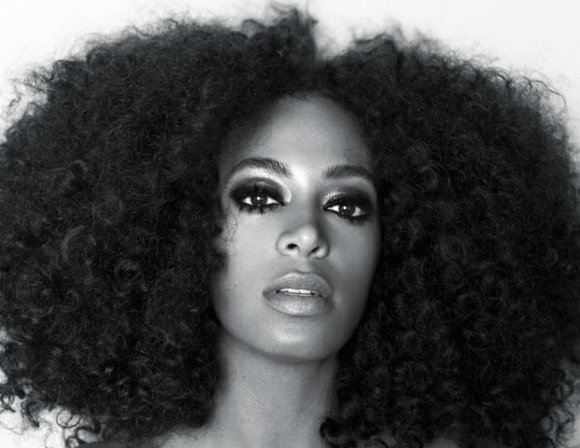 Robert Ellis, a Lake Jackson native, has been on the music scene since his self-released debut album "The Great Re Arranger" in 2009. Since then Ellis has been to Nashville and back, releasing a self-titled fourth album in 2016.
On Thursday, Feb. 2, Solange, Robert Glasper and Lizzo will perform on the main stage.
Solange has released three studio albums and has written songs for, and collaborated with, countless artists across many musical genres. Her most recent album, A Seat At The Table, was released globally on September 30th and charted at #1 on the Billboard Top 200.
Another Houston native Robert Glasper had a strong musical influence in his mother who played piano and sang gospel music in church as well as in jazz and blues clubs. RGX won a Grammy for Best R&B Album with "Black Radio" in 2013, and another Grammy for Traditional R&B Performance with "Black Radio 2." The Robert Glasper Trio is nominated for another Grammy for Best Jazz Instrumental Album with "Covered."
Bold and brassy one minute and devastatingly sincere the next, Lizzo, who was born in Houston and now lives in Minneapolis, is an artist that defies easy definition. She's a gifted rapper, a hair-raising gospel singer, a razor-sharp wordsmith, a classically trained flautist, and a passionate advocate for feminism and black empowerment. She's a hard-touring road warrior who is equally capable of winning over audiences in London, Paris, New York.
Houston-based performers will also be on the main and secondary stage throughout the week, including bands The Tontons, Wild Moccasins, Los Skarnales, Nick Gaitan, Fat Tony, Buxton and many more.
Away from the main stage, Houston is still the star of Super Bowl LIVE with the Houston LIVE exhibition located within the Super Bowl LIVE footprint. Houston LIVE focuses on the history of the city with three major themes: 'Celebrate', 'Inspire', and 'Energize'. It will showcase the sprit, ingenuity and drive that makes Houston the diverse, dynamic and exciting city of the future.
The Host Committee also showcased the space industry by partnering with NASA and leading aerospace companies to create Future Flight, the signature attraction of Super Bowl LIVE. Future Flight combines a virtual reality experience with a 90-foot drop tower that takes passengers on a trip to Mars and back, landing just in time for Super Bowl LI.
The Host Committee will also make extensive use of Houston-area food trucks to feed the crowds at Super Bowl LIVE. The trucks will be strategically located in several areas throughout the festival.
Super Bowl LIVE is the Host Committee's signature nine-day fan festival leading up to Super Bowl LI in Houston. The festival, a free event with music, food, games and attractions, will be located in and around Discovery Green Park in downtown Houston from Jan. 28 through Feb. 5, 2017. The Host Committee is anticipating attendance of 1 million people over the nine days.