The Women of Hidden Figures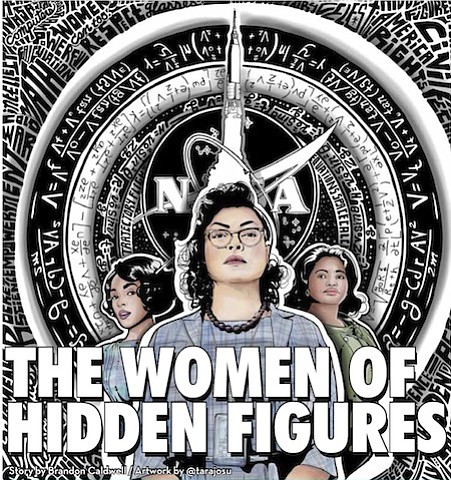 There were hurried voices pacing themselves throughout the Hilton Americas. Most fraternized with the familiar, others scurried about with the intent to feel something different.
These were the voices of women, an assortment of Black, white, Latino, Asian and more making their way through various conference rooms and chatting with coffee and bottles of water in their hand. Thousands of them. They were here to rest their feet for small moments while the 2016 Grace Hopper Conference took place all throughout the hotel, the George R. Brown Convention Center and Toyota Center. Created by the Anita Borg Institute, the mission statement reads with beaming optimism. Envisioning a future "where the people who imagine and build technology mirror the people and societies they build it for" should not be hard. Yet, it is.
Throughout the crowd of young thinkers, future engineers and leaders in various technology departments across the country, Mimi Valdés knew she stood out. She looked different. Her hair? Tinged with a grayish silver that came past her face. Her feet? Bright yellow HUMAN RACE adidas NMDs. Even if the day screamed October in Houston, she was dressed for any model shoot in her native New York. Valdés also carried the cache of something else, producer. She'd come to Houston to help promote "Hidden Figures", the untold true story of three African-American female mathematicians who played a vital role in the early days of the space program. Telling stories and being drawn to them is what Valdés does.
"I almost fainted when I first heard about the project," Valdés said of the movie. "We felt that it was such an important story."
Learning something while at the conference was a new story altogether.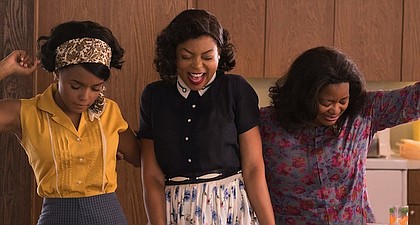 Valdés' background isn't entirely dissimilar from the background of Katherine Johnson (Taraji P. Henson), Dorothy Vaughan (Octavia Spencer) and Mary Jackson (Janelle Monáe). Much like them, she grew up a dreamer; a woman whose determination towards a particular goal only spread to larger ones down the line.
"As a storyteller, I'm always looking for new, interesting different stories that haven't been told before," Valdés said. "This was like, how did we not know about this? How did we not know these women were intricate in America winning the space race?"
The "we" Valdés refers to is I AM OTHER, the production company chaired by Pharrell Williams. Williams, one of the world's most prominent musicians and Renaissance men had been drawn to space ever since he was a child. His clothing line's logo is an astronaut. He frequently throws up the Vulcan sign of live long and prosper and at Valdés brief nudging, was eager to join the project. "Hidden Figures" marks the second major film production for Williams & Valdés who previously teamed up for the independent coming of age comedy "Dope" in 2015.
At the GHC, Valdés was an "other". A woman who cut her teeth as a writer and later a producer, she found herself surrounded by astronauts, physicists, engineers and more. One of those women, Christina Deoja, found herself on the same panel with Valdés discussing "Hidden Figures" and the role of women of color within the modern space program. "If you get one figure off, that's the end of the mission. In order for a mission to be pulled off successfully, it's really amazing. So much went into that."