Texas Team Trail Presented by Cabela's Concludes Season Opener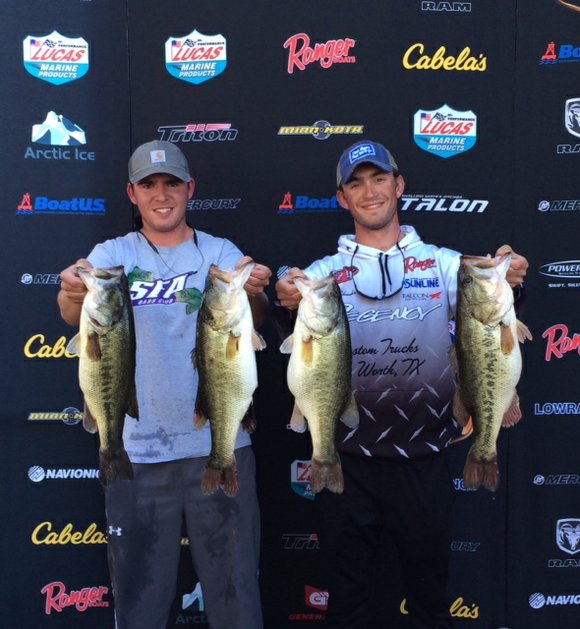 Kyle Rowe, of Waco, Texas, and Ted Pate, of Alexandria, Louisiana, took third place with a 22.63-pound stringer, earning $7,615. The duo caught most of their fish in depths ranging between 10 and 12 feet near the mouths of creeks. After using a Carolina Rig in the morning the team switched to a crankbait later in the day.
Sam Rayburn's reputation as a big bass factory also held true with an 11.31-pound largemouth, caught by Michael Roger and Josh Williams, claiming the overall big bass award. The anglers, who finished in 13th place, took home an additional $1,755 in bonus payout.
The next tournament stop for the TXTT is set for Feb. 20 at Toledo Bend. The 2016 schedule includes some legendary Texas bass fisheries and features huge payouts with unprecedented contingency opportunities.
For additional information, anglers are encouraged to call 210-788-4143 or check out the TXTT website at www.texasteamtrail.com. Site visitors can register for events, review the television schedule, get official Texas Team Trail gear, view results and learn more about what's in store for 2016.
Texas Team Trail events are made possible through the sponsorship and continued support of these well-respected brands: Cabela's, Ranger Boats, Lucas Oil, Evinrude, RAM, Mercury, Minn Kota, Triton Boats, Power-Pole, Amphibia, Arctic Ice, Stratos Boats, Lowrance, Navionics, Protect the Harvest, BoatU.S., General Tire, SuperClean, Garmin, Valley Fashions, T-H Marine, Atlas, G-Juice, Powertex Group.
For full results, please go here.
For more information, visit www.texasteamtrail.com.