Pride and Prejudice with Zombies: Bestseller Book Hits the Silver Screen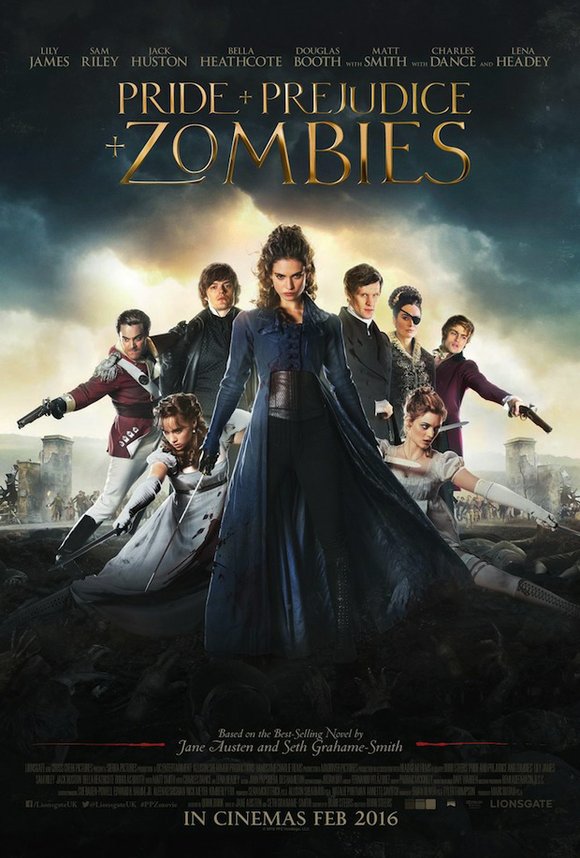 This week in theatres nationwide opens the much-anticipated Screen Gems film Pride and Prejudice and Zombies. The film written and directed by Burr Steers and brought to you by Sony Pictures is based on author Seth Grahame Smith's hit novel that is a horror parody of the Jane Austin literary classic Pride and Prejudice written in 1813. Seth Grahame Smith's novel written in 2009 became an instant hit with his fans and before he knew it he had another NY Times bestseller book on his hands.
If you are unfamiliar with novelist Seth Grahame, he is known in the fictional fantasy book world as the author that loves to combine historic characters and classic tales and add something unconventional to them, and usually that element is supernatural, sci-fi, fantasy or horror. It's his niche and it is this element of surprise that keeps his younger audience hooked. He is also the author that penned Abraham Lincoln: Vampire Slayer, the British-American dark fantasy action horror film released in 2012. How did this parody of a film get produced? Once the fan base of his novel Pride and Prejudice and Zombies began to grow it wasn't long before Hollywood came knocking including actress Natalie Portman who was a huge fan of the book herself. It was actually Portman that played a major part in getting this film made. She is also one of the executive producers of the film. With much fan appeal of the novel and star powered interest, a phone call to producer Allison Shearmur was all that was needed to get this film project started. The book itself does sound a bit silly and at first Shearmur (a friend of Portman) thought the book was a joke. However, it was after reading the book that producer Shearmur finally understood what all the hype was about. She later admitted the reason behind its success "The book resonated with so many people because it doesn't change Pride and Prejudice and it allows you to love it in a different way. It introduces the story to a whole new generation".
So before you ask yourself what this film is really about and why should you see it – let me explain. The plot closely follows the original story of the Jane Austen's classic tale. The story is based in 19th century England during the Regency times, but instead in this horror-comedy version the land has been over run with the undead. Hundreds of zombies have turned the English countryside into a war zone. The main characters of the story are the five- unmarried Bennet sisters who are busy with finding a proper husband to secure their inheritance and estate, but they have to do so all while skillfully fighting off killer zombies. The film, like the classic tale, also deals with issues of manners, upbringing, morality, education, and marriage in society at that time. What I really loved about this film was its theme of female empowerment because in this version many of the women out fight and out perform the men. So if you love a movie where the film's heroines are the ones kicking a than this will be an extra treat just for you.
Lilly James (Cinderella), Sam Riley (Maleficent) Jack Huston (Boardwalk Empire), Bella Heathcote (Dark Shadows), Douglass Booth (Noah) Matt Smith (Doctor Who) and Charles Dance, (Game of Thrones) star in Pride and Prejudice and Zombies. It also features an Academy Award winning creative team with Dave Warren- production designer and Mark Coulier –prosthetics and makeup design.
The film is rated PG-13 due to zombie violence and action. It opens in Houston theatres this weekend!
Visit here to view the official trailer, see more about the film and where it is playing:
www.fandango.com/prideandprejudiceandzombies_138600/movieoverview