Young cancer patients to show off their artistic talent in a sweet way
MD Anderson's Arts in Medicine Program celebrates early Valentine's Day with Crave Cupcakes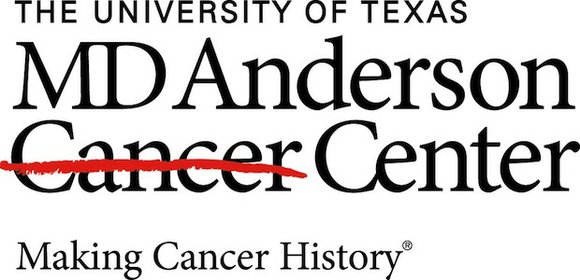 Monday, February 8th, 1 – 2:30 p.m.
Crave Cupcakes 5600 Kirby Drive Houston, TX 77005
Houston ­–Young cancer patients who participate in an educational arts program at The University of Texas MD Anderson Children's Cancer Hospital will trade in their canvases for a day to create art on sweet delights just in time for Valentine's Day.
Crave Cupcakes will host a cupcake decorating event for MD Anderson Children's Cancer Hospital patients in support of MD Anderson's Arts in Medicine Program, a collaborative and personalized arts program designed to help children better cope while undergoing treatment.
Patients participating in the event are students of MD Anderson's private accredited K-12 school – an inpatient school that allows patients to continue their education while being treated for cancer. The patients will enjoy a couple of hours away from school as they showcase their artistic skills in a new and delicious way.
"Whether on paper, a canvas or something else tangible, art is the ultimate expression that connects patients with one another and helps build a sense of community," said Ian Cion, program director and artist-in-residence at MD Anderson Children's Cancer Hospital. "Crave has been very generous over the years and we are grateful."
Over the past five years, Crave Cupcakes has donated $46,500 to the Arts in Medicine Program through its Childhood Cancer Awareness Month campaign. During the two-week awareness campaign every September, the Houston locations offer select cupcake flavors with special toppers designed by MD Anderson pediatric patients. For every cupcake sold, Crave Cupcakes donates $1 to the Arts in Medicine Program.
"We are excited about our relationship with MD Anderson and would love to raise even more money for this program," said Elizabeth Harrison Cooper, co-founder and partner of Crave Cupcakes. "These types of events are intended to be a fun outlet for the kids, and hopefully will take their minds off of what they are going through during treatment."
About MD Anderson
The University of Texas MD Anderson Cancer Center in Houston ranks as one of the world's most respected centers focused on cancer patient care, research, education and prevention. The institution's sole mission is to end cancer for patients and their families around the world. MD Anderson is one of only 45 comprehensive cancer centers designated by the National Cancer Institute (NCI). MD Anderson is ranked No. 1 for cancer care in U.S. News & World Report's "Best Hospital's" survey. It has ranked as one of the nation's top two hospitals since the survey began in 1990, and has ranked first for 11 of the past 14 years. MD Anderson receives a cancer center support grant from the NCI of the National Institutes of Health (P30 CA016672).
For more information, visit mdanderson.org