Artist Sues Martin Shkreli Over $2 Million Wu-Tang Album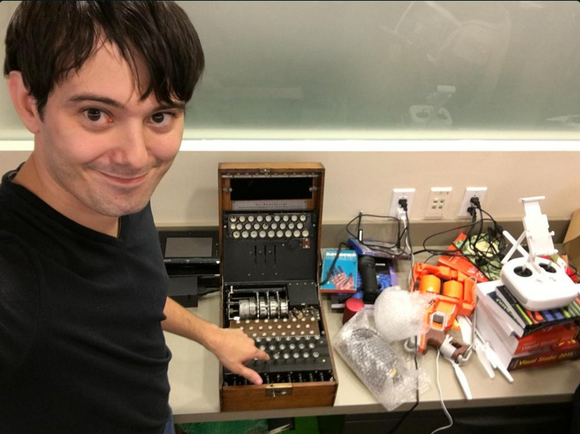 Martin Shkreli may bill himself as a man with endless wealth, but that billing is getting tested to the limit. The purchaser of the $2 million Wu-Tang album and embattled pharmaceutical CEO now has an additional lawsuit on his hands. An artist whose work appears in the album's elaborate packaging is now suing Shkreli (among others) for improper use of his work.
Jason Koza, a 34 year old resident of Copaigue, New York, created a rendition of each member of the Wu-Tang Clan. He originally thought the 9 designs would only be used on the website WuDisciples.blogspot.com, but they were eventually included with the physical album.
Koza has named Martin Shkreli, Robert "RZA" Diggs, auction site Paddle8 and Wu Tang superfan and producer of Once Upon A Time In Shaolin Tarik "Cilvaringz" Azzougarh. He is seeking unspecified damages plus profits for the copyright infringement of his work.
It may seem like a cash grab, but there's a damning piece of evidence in that Cilvaringz sent him an email on January 31 asking Koza, "if you want to skype discussing the use of your drawings. Thanks bro." That acknowledgement may turn the case in Koza's favor.
Shkreli's lawyer has not made any comment at this time, which is similar to his recent appearance at a congressional hearing.
For more information go to http://www.hotnewhiphop.com