Suicide Squeeze Records Celebrates its 20th Anniversary in 2016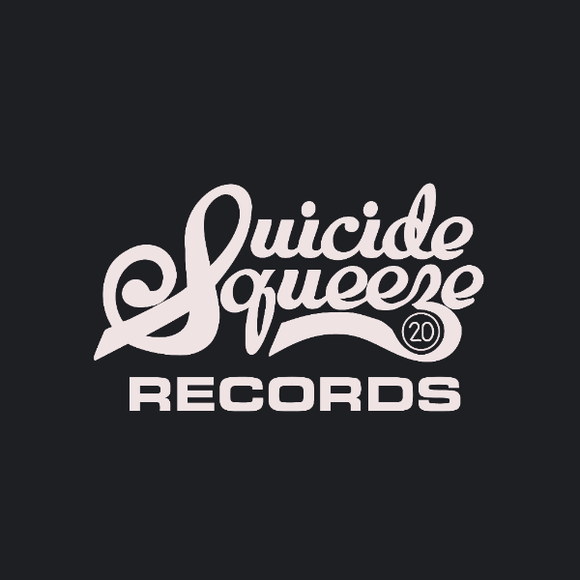 This year marks the 20th anniversary of Seattle's stalwart indie label Suicide Squeeze Records. Starting with little more than a handful of beautifully packaged 7"s from beloved Northwest artists like 764-Hero, Elliott Smith, and Modest Mouse, the label grew from a part-time hobby into a full-time curator of North America's ever-evolving rock underground. To celebrate this momentous anniversary, Suicide Squeeze is pulling out all the stops. Not only will 2016 see new releases from their current roster, it will also see vinyl reissues of several long out-of-print classics. And while this is all very good news for fans of the label, it might not exactly scream "big party" to all of you. To cover that base, Suicide Squeeze has planned several special anniversary shows for late summer and teamed up with Fort George Brewery for a special edition Suicide Squeeze IPA. Live music and beer? Now that sounds like a celebration.
It's a busy year for a label that typically keeps a conservative release schedule. Suicide Squeeze has new full-length albums in the 2016 pipeline from riotous party grrrls The Coathangers, Orange County's ecstatic grit-poppers Audacity, exploratory folkie Michael Nau, and the newly signed frantic Northwest gloom-punks VHS. There will also be new 7"s from pop-punk vermin Nobunny, Texas doom-droners This Will Destroy You (remixed by ambient artist Julianna Barwick), and contemporary garage rock icon Ty Segall. Additionally, 2016 will see the first vinyl pressing of the 2005 classic "Hello, Dear Wind" by defunct Appalachian indie outfit Page France and the first-ever full-length compilation of David Bazan's Christmas carol 7"s.
While it's an exciting time for a label with an active roster, Suicide Squeeze is also taking the opportunity during their anniversary year to offer up old classics you might have missed the first time around. The lauded remix album Interpretaciones del Oso by Seattle's indie guitar wizards Minus the Bear gets a long overdue vinyl reissue in 2016. Vitriolic art-core outfit These Arms Are Snakes will see a new vinyl edition of their swan song Tail Swallower & Dove. Pastoral pop duo Cotton Jones and Southern punkers The Coathangers will both reissue their Suicide Squeeze debuts, Paranoid Cocoon and Scramble, on LP. On the EP front, Suicide Squeeze is repressing the vinyl for Pedro The Lion's Progress 2x7", King Tuff's Wild Desire 7", Modest Mouse & 764-Hero's Whenever You See Fit 12", and Elliott Smith's split 7" with Pete Krebs.
If all these new releases and reissues aren't enough to whet your appetite, then perhaps what you really need is to wet your whistle. Fort George Brewery released a limited edition Suicide Squeeze IPA back in 2014, but who would squander the opportunity to celebrate a couple of decades of existence without a celebratory drink? "When Fort George released the Suicide Squeeze IPA a couple of years ago, it sold out way quicker than anyone expected," says can designer Jesse LeDoux. "So with Suicide Squeeze's 20th Anniversary ahead of us, everyone involved figured we should bring it back. And while we're bringing it back, lets make it better with a new recipe, higher alcohol content, and an updated look. This time around, the can is now gold. And more importantly, the can uses thermochromatic ink that changes color depending on temperature. So the snake dies when the can is warm and comes alive when it's cold. If someone hands you a can with a lifeless snake, you may want to ask them to chill it out for a while. Unless warm beer is your thing."